Black Youth Should Get Excited About Black History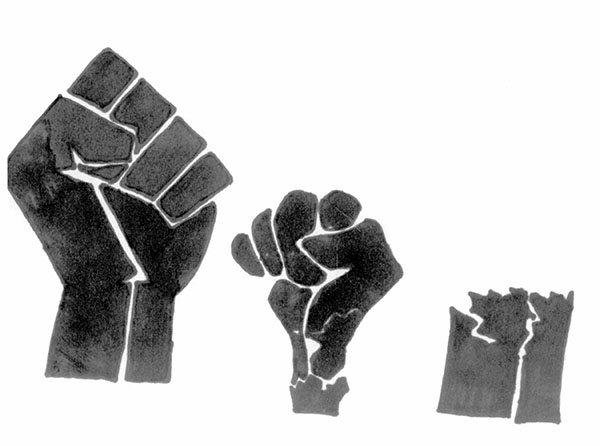 Advertisement
Hang on for a minute...we're trying to find some more stories you might like.
Black History Month serves a special purpose in American society. It's important to recognize what our ancestors have done for us, as, often times, the past is forgotten. Black history is something to commemorate every day as this nation pursues new goals of racial equality. Black History Month helps African Americans learn what our ancestors accomplished and what we can accomplish thanks to their contributions.
Being a student at BHS has showed me how Jewish people take pride in their heritage. From what I see, the Holocaust inspired many Jewish people to overcome that dark history, and become a stronger, more successful community. My wish is that African Americans would appreciate their past as Jewish people do, and recognize the trials of black history as an opportunity to prove that the blacks are stronger than slavery and racism.
One might ask why we should still have Black History Month even though many young African Americans don't seem to care enough about it. Many black students may appear not to care about Black History Month because actually celebrating Black History Month hasn't been deemed as 'cool' in black youth culture nowadays. Over time, African Americans have gradually started to appreciate what our ancestors have done less and less. Many young black people take black history for granted. My generation needs to do a better job of putting enthusiasm back into Black History Month, and we should not be ashamed to celebrate our heritage.
I especially think African Americans take education for granted. Too many people, both black and white, have worked too hard for African Americans to be allowed a quality education for black students today not to put forth their best effort in the classroom. Many black students just settle for the 'easiest' route to graduation, often taking regular classes instead of honors or AP classes. I often wonder why this is, and think about how BHS can get more black students involved in more challenging classes. Are African Americans afraid of hard work and challenging themselves academically? Are we afraid that other ethnic groups will always be more successful than us, so we don't even bother to try?
Even if black students do not take an honors or AP course in high school, there are still other ways to challenge oneself academically such as taking two math courses as I did in the 10th grade, setting goals such as achieving a 3.5 GPA, joining an academic-focused club such as DAC Scholars, or trying out academically enriching electives instead of gym or art.
Black History Month reminds me that hard work pays off, no matter what odds are stacked against the black community. Every group should work hard no matter how difficult it might be to achieve great things. The ancestors of black people remind us that success is achievable for all.
So even if the black community has displayed a lack of interest towards Black History Month in the past few decades, Black History Month should continue because it is a reminder to the nation of what we should be doing to achieve equality for all, and that this goal can be achieved, as we have already overcome so much.