Paying Teachers for Performance Would Improve Student Learning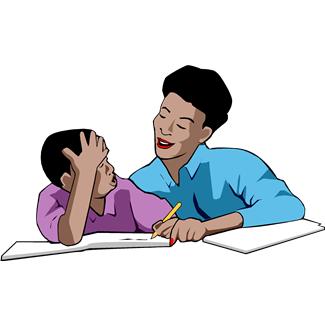 Advertisement
Hang on for a minute...we're trying to find some more stories you might like.
In early September, teachers in one of the nation's largest school districts "walked-out," leaving around 400,000 Chicago kids either out of school or in very costly temporary programs.
The primary issues causing the strike included a new teacher evaluation system. According to the agreement that ended the strike, teachers are to be paid on a system that is 30% "merit-based," that is, evaluating teachers based on student test scores. However, this deal was not as much merit-based as Mayor Rahm Emanuel and many other education reformers are pushing for.
Cities like Chicago, Boston, Philadelphia and even the City of Cleveland are working with teachers unions on behalf of students to accomplish some level of merit pay reform. This system has some very obvious appeal: it will allow the best teachers to make more money, not just the teachers that have been in the district longest. By doing this, school districts could save money, allowing more effective investment in education.
This is defined by one of the most fundamental principles of economics, which is the importance and response to "incentives." At the simplest level, this means giving people a reason to do something. Without merit pay, other than for the "good of teaching," what real or tangible benefit do teachers have to actually teach?
Following such a principle, merit pay attempts to answer that question. A merit system, similar to what most workers in every industry have, would only grant raises to teachers who actually deserve it. In Beachwood, we do not have a lot of poor-performing teachers, but test scores suggest that many districts aren't adequately educating their students.  Perhaps teachers in these districts are losing dedication and putting in less effort because of a guaranteed job and raises for seniority.  Merit pay would help motivate these teachers.
An example of this working is the North Carolina incentives system. According to the conservative American Enterprise Institute, teachers in North Carolina took fewer sick days, standardized test scores increased and the program was four times more effective than reducing class sizes dollar for dollar. If more states and districts adopted a similar program, our nation's overall scores would surely increase.
A Sept. 10th article published by the Brookings Institution, a notably liberal source, states, "the public should not tolerate damage to the education of disadvantaged students resulting from a strike over disagreements about teachers' salaries, benefits, job security, and method of evaluation." The public needs to take action against undedicated teachers who choose to put their own well-being above their students' educations. Merit pay would be the best solution.
In all, merit pay would provide much needed, bipartisan supported, education reform. Not just for administrators or taxpayers, but more importantly, for the students. In order to ensure the next generation of citizens is as educated as possible, Americans have a responsibility to push for merit-based pay for teachers.