Teaching His Way Around the World
Don't you wish you could drop all of your responsibilities and travel the world?
That wish came true for math teacher Arthur Gugick.
Gugick's opportunity came last spring when an old friend approached him about an opportunity to travel with a family for a year-long adventure. Gugick's role would be to teach their three kids, grades eight, six and three.
"When you're married and have kids or if you're watching your elderly parents, this is not something you can normally do because you have responsibilities," Gugick said. "My kids are older; one is in college and one is a senior, so it wasn't [necessary] for me to be in Cleveland."
"It was the perfect opportunity for me to leave town," he added.
In August they set out to their first destination: Indonesia.
Since then, Gugick has accompanied the family to places such as Japan, China and Thailand. In December, he briefly returned to Cleveland.
In his blog 80Daze, Gugick updates readers on his journeys. His posts include jaw-dropping pictures, anecdotes of his day, updates on what he's teaching his students, and information on what he's seen.
Gugick teaches math, science and social studies.
"Math and science has been easy to teach because I have a background in those subjects," he said.
Through travel, he is able to teach social studies through immersive experiences. Prior to arriving at a new destination, he and his students research the history and culture of the place. When they arrive, they are ready to explore the subject they were taught.
For example, Gugick and his students went to Hiroshima, Japan. They spent two or three days studying dropping of the atomic bomb and its effects on the city. Then they went to see what they were learning about.
"Imagine after studying something after two or three days in a classroom, you actually got to go to Hiroshima," Gugick said. "…actually going to the peace museum and the memorial and actually walking around the city… It's quite unique."
Gugick's students have also been able to present their research findings on-site. For example, one of his students studied the Great Wall of China, and when they visited the Great Wall, he presented what he learned while standing on the wall's ancient stones.
"
Gugick and his students went to Hiroshima, Japan. They spent two or three days studying dropping of the atomic bomb and its effects on the city. Then they went to see what they were learning about."
So far Gugick has visited thirteen cities including Indonesia, Japan, Singapore, Thailand and China.
On Jan. 18, Gugick posted to his blog from Luang Prabang, Laos.
"On our second day we hiked through the jungles of Laos, taking extra care to stay on the path as there is still unexploded ordinance from the Vietnam War," he wrote. "We passed rice paddies and rubber trees."
They have explored places such as the Black Sands of Bali and the Forbidden City in China, but so far one of Gugick's favorite places has been Komodo Island, home of the giant lizards known as Komodo Dragons.
"Komodo Dragons really only live on one or two islands, and you see pictures of them and hear how vicious they can be toward people," Gugick said. "To just see one close up is crazy."
One of the benefits of traveling is the perspective that it gives on one's own country, and Gugick has had the opportunity to reflect on the United States.
"The United States is incredibly culturally isolated," he said. "My fear is that we're headed toward more isolationism."
In Indonesia, Gugick and his students reflected on the stressful North American lifestyle.
"Unquestionably, out of everywhere I've gone, these people are the happiest people," Gugick remarks. "And yet from another standpoint, they're one of the poorest people that we've seen on our trip."
"It seems in the United States, we believe that the amount of money you make equates to your happiness," he said, "but here's a whole culture where there's not very much wealth, just happy people."
Another cultural difference Gugick has noticed has been varying ideas of beauty.
"What we would consider not to be beautiful is considered to be gorgeous in different societies," he said.
"
Go travel the world. It is not quite as dangerous as we've been led to believe."
— Gugick
Gugick noted that in places like Singapore, a certain skin tone is more attractive than others. Or the fact that everyone in Japan wears lipstick, compared to China where there's nobody wearing lipstick.
"It's just these cultural things that permeate in different areas of the world," he said.
The Internet has made it easy for Gugick to keep in touch with family and friends back home.
"I use WhatsApp and Facetime," Gugick said. "Genuinely I'm about 12 hours difference from Cleveland, so I make all of my calls every day between 7:30 and 8:30 in the morning."
In the coming months, Gugick plans to travel to places such as Cambodia, Vietnam, India, possibly New Zealand and Sri Lanka as well as a series of African countries.
He's most excited about seeing India, especially the Taj Mahal, to satisfy his love his architecture.
Gugick encourages BHS students to go see the world at some point in their lives.
"Go travel the world," he said. "It is not quite as dangerous as we've been led to believe."

About the Contributor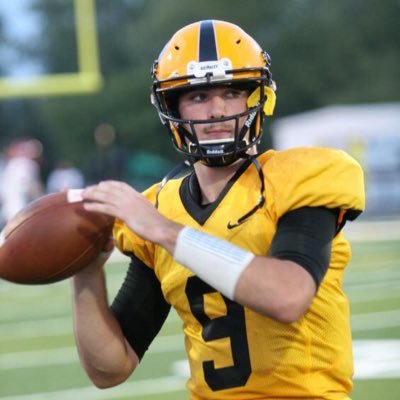 Ben Connor, Sports Editor
Ben Connor has been a staff writer for The Beachcomber since the fall of 2016. Ben has played varsity football, basketball and baseball, and has been...