When Intellectual Entrepreneurs Have to Trudge Through a Thick Wet Blanket of Snow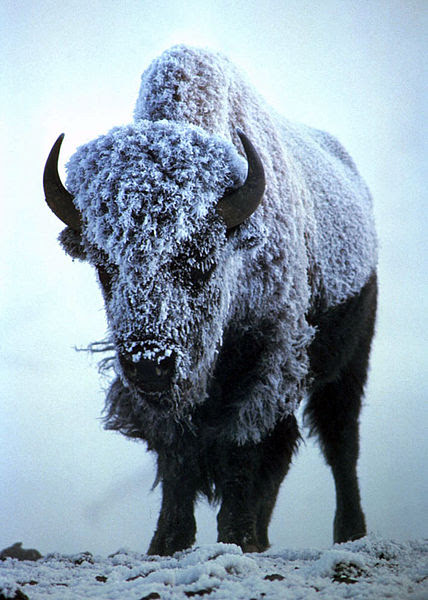 Advertisement
Hang on for a minute...we're trying to find some more stories you might like.
Once again, we find ourselves back in this position.
On Mar. 14 of 2017, Beachwood (along with Heights) was seemingly the only school district open in the area.
And, what do you know, it happened to us once again. (Note: Heights had an inservice scheduled for today, and students would not have attended anyway.)
Ironically enough, I truly did believe that we were going to have a snow day today. There were multiple power outages across the Cleveland metro area. The streets were covered in rain from a mere twenty hours ago and froze overnight.
The Cleveland Police Department tweeted the following statement last night:
"Due to numerous issues including downed trees, power wires and power outages, residents of and visitors to the City of Cleveland are advised to not travel unless absolutely necessary. Crews are out to clear streets and restore power at this time."
Yeah, the City of Cleveland was on lockdown, and I schlepped myself here today.
If you know me, though, you'd know that I don't go down without a fight.
"
And, yes, I get it. The roads have been worse. But, statistically, it doesn't quite read that nearly every other school district in the area got it wrong."
At 5:38 a.m. this morning, I woke up and sent the following message to Dr. Hardis:
"Dr. Hardis,

I hope all is well. I'm emailing you proactively this year to try and ensure that I don't have to write a follow up for The Beachcomber. I turned 18 yesterday, which, combined with my social intellect developed by Beachwood, makes me believe that I have the right to exercise my voice. Wholeheartedly, I believe that for the mental wellbeing of both the student body and the faculty, a day off today would provide a better and more efficient learning environment on Monday. In addition to the safety benefits, the content learned today will likely be half-hearted due to a lack of enthusiasm by the teaching staff and a lack of attentiveness by the student body.

But it's 5:38 a.m.

It's not too late.

Max"
After sending, I hopelessly watched the time tick away and quickly grew to the realization that I'd be sitting in class at 7:50. And when I received a response from Dr. Hardis around 6:30, I was taken aback by one particular line:
"I hate to tell you, but today wasn't even a close call."
HOW?
How is it not a close call if neighboring districts like Shaker and Orange called off so drastically early?
How is it not a close call if comparable districts like Solon and Chagrin Falls called off this morning?
How is it not a close call if Mandel Jewish Day School located in Beachwood called off around the time I sent the email.

I tried to make sense of it. Is it due to test scores?
No, that's impossible. The school report cards released by the Ohio Department of Education listed Solon and Rocky River ahead of Beachwood in Cuyahoga County, both of which closed today.
Is it fiscally related?

No, that's illogical. The faculty is paid on an annual salary, and their bi-monthly paychecks wouldn't be impacted by a snow day.
So, quite frankly, I'm unsure what makes this one far from a close call.
What I am sure about is this:
There are teachers in this building who hired babysitters to watch their children, whom of which were off school. Rather than being able to save their money and spend some family time, they're spending it to come to work.
There are students in this building who drove in dangerous conditions to come to a day of school, where they will sulk around the halls and fight against the mentally draining pressure that the Beachwood School District places on each of us individually.
There are administrators in the school district, who would have drastically reaped the benefits of having a couple extra hours off in their extremely busy weeks.
And, yes, I get it. The roads have been worse. But, statistically, it doesn't quite read that nearly every other school district in the area got it wrong.