Bison Sports Highlights
While some of us have been at home streaming Netflix, Bison athletes have been continuing to compete. Here is an update on their recent accomplishments.
Update On Spring Sports
The baseball team has been playing pretty well as of late and are winning their most important games. The team is led by Senior Austin Muttillo and Senior Jordan Levin. Muttillo and Levin have been dominant on the mound and often keep the team in the games. The Bison bats are starting to wake up a bit, and if they can score runs on a consistent basis, they can go really far in the playoffs. 
The track team has recently been sitting towards the top of the leaderboards at every meet, just not winning them. They are led by Seniors Andrew Hill, Elizabeth Metz and Jack McPhillips. Similar to indoor track, success is likely in the future for the Bison track team. 
The softball team is not off to the fastest start in their "loaded" conference. The team captains are Seniors Emily May and Shayna Preisler. Freshman pitcher Arianna Preston has been dominant to this point. Some other star players so far include Emily Clar. On a positive note, the Lady Bison took down Hathaway Brown by a score of 22-6 on April 14. 
The lacrosse team has had a tough season with inexperienced players and a new head coach. Another hurdle has been the loss of last year's season, which resulted in a loss of development for the players. On the bright side, there has been continuous progress and they have shown growth every single game. Some of the team's leaders are Senior Mallory Chylla, Senior Tal Rothberg, Senior Sema Altawam and Senior Jenny Zhang. 
The boys tennis team has picked it up recently. The team lost a few matches in the beginning of the season against some tough opponents. As of late, they've won a few matches and the team is getting better. The team has been rotating around their 10 players into the 7 man lineup. The rotations include mixing up doubles teams. The team is led by Senior Illan Amkrout, Junior Shane Young and Junior Zach Harmer. 
Winter Sports
Bison Boys Basketball:
The Bison boys basketball team only played 7 games this season because of Covid-19 protocols and they finished with a 4-3 record (2-0 in the CVC). 

Senior Maurice Jones, Senior Daryl Houston, Junior Jalen Minter and Junior Anthony Bland were the team's captains. 

During the season, team MVP Daryl Houston scored his 1,000th point. Houston also won 3rd-Team All-State honors. 

Guard Jalen Minter won 3rd-Team All-District honors. 

Sophomore guard Nathan Lurie was awarded Honorable-Mention All-District honors. 

Guard Maurice Jones won the Chagrin Valley Conference senior scholar athlete award. 
Bison Girls Basketball:
The Lady Bison basketball team only played six games this season because of impacts of Covid-19 and were never really able to get on track. They finished with a 2-4 overall record (1-2 in the CVC). 

Seniors Emily May and Madison Prince were the team's captains. 

Madison Prince won team MVP as well as All-District 3rd-Team honors. 

The following Girls Basketball players won CVC honors: Senior Madison Prince (1st team), Sophomore Briahna Golubitsky (2nd team), Sophomore Audrey Hardis (2nd team), Senior Emily May (2nd team), Freshman Veronica Schwartz (HM) and Freshman Arianna Preston (HM). 
Wrestling:
Sophomores Joshua Greenwood, Eric Steckner and Uzonna Nzekwe all qualified for Districts. They were also News Herald Special Mentions. 

Unfortunately they could not compete in the CVC tournament due to Covid-19 since they were shut down. 
Swimming: 
The Swim team lost about five and a half months of training this year due to COVID. 

Senior Seth Warner finished 2nd in Diving at Districts, and then finished 4th in States. 

Senior Emily Fan finished 7th at Districts in the 100 Breast, and then finished 15th in States. 

Senior Viet Nguyen, Junior Sam Ornstein, Junior Lucas Yang and Senior Grady Bystrom finished 6th at Districts in both the 200 Medley Relay and the 200 Free Relay. Then at States, the team finished 16th in both of those same events. 
Indoor Track: 
The Boys Track Team was State Runner-Up and the Girls Team was tied for 5th place. 

Senior Andrew Hill finished 4th in the State in the Triple Jump. 

Senior Elizabeth Metz finished 2nd in the State at Shot Put and 1st place in the Weighted Throw. Metz broke the school record for both events. 

Junior David Steckner, Junior Greg Perryman, Sophomore Caleb Berns and Senior Jack McPhillips finished 2nd in the State for the 4×400 event and 1st overall in the 4×800 Relays. In the 4×800 Relay David, Greg, Caleb, and Jack also broke the school record with a time of 8:05:15. 
Leave a Comment
About the Contributor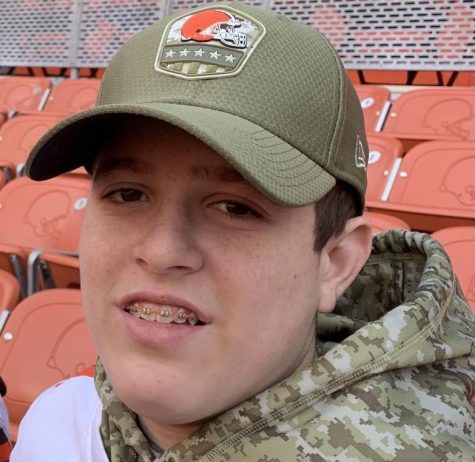 Noah Weiskopf, Sports Editor
Noah Weiskopf began writing for the Beachcomber in spring of 2020. He mainly covers sports. In addition to writing for the Beachcomber, he likes to watch...