Loudonville Not so Loud as Bison Win Sectionals
The 5th-seeded Bison boys basketball team began their playoff run with a 63-50 win against the 13th-seeded Loudenville Redbirds. 
Senior guard Daryl Houston led the team with 26 points, 15 rebounds and 7 assists. Freshman big man Dominic Kirks added another 10 points. Senior guard Maurice Jones contributed as well with 6 points off of two 3-pointers. 
Before the game, Daryl Houston emphasized what the team needed to do to come out with the win after an abbreviated 5-game regular season.
"Defense and ball movement," he said. "Those are the two main things that we've been focusing on… We also focused on calling and running our own plays."
Maurice Jones only needed two words to describe what he felt the team needed to do to be successful: 
"Play. Together."
Beachwood came out of the gate on fire as they took an early 14-4 lead over the Redbirds. Moe Jones' two 3-pointers forced Loudenville to call a quick timeout with 4:51 left to go in the first quarter. 
With nearly no time to go in the quarter, sophomore Desmond Kirks drilled a 3-pointer to give the Bison a 28-10 first quarter lead. 
In the second quarter, the Bison couldn't get many of their shots to fall. 
Beachwood found a lot of their points via their dominant fast break, for which the Redbirds found no answer. 
But Loudenville continued to fight and stay aggressive. 
The Redbirds then drilled a 3-point buzzer beater off the glass to trim the Bison lead to 38-26 going into halftime. 
"
Beachwood found a lot of their points via their dominant fast break, for which the Redbirds found no answer. 
Thanks to the 3-point buzzer beater, Loudenville kept the momentum going through the early part of the third quarter. The Bison continued to struggle offensively with their fast break game as an exception. 
Stellar Bison defense continued to keep them in the game. Turnover after turnover led to easy points for the Bison. 
Beachwood could not take back the momentum as Redbird fans began to get excited heading into the fourth quarter with a score of 44-38. 
The Redbirds drew within four points in the beginning of the fourth quarter. Bison families began to feel a little bit nervous.  
Luckily, Beachwood began to pick up their game in the closing minutes of the game. Daryl Houston took over and helped the Bison cruise to a sectional championship. 
With a 63-50 win, the Bison sent Loudenville back home and are advancing in the playoffs.
The next playoff game will be on Tuesday, March 2 at Waynedale High School.  
Leave a Comment
About the Contributor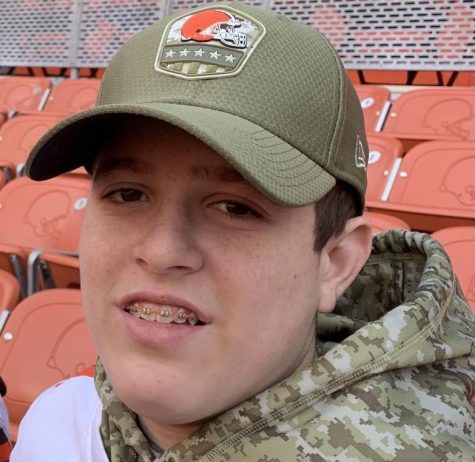 Noah Weiskopf, Sports Editor
Noah Weiskopf began writing for the Beachcomber in spring of 2020. He mainly covers sports. In addition to writing for the Beachcomber, he likes to watch...