Indoor Track Places Again at State Tournament
The Beachwood indoor track team enjoyed much success on March 2 at the state championships.
Both the boys and girls teams placed in many of their events, helping Beachwood maintain its reputation as an indoor track powerhouse.
The girls team finished runner-up in the state while the boys team placed fifth in the 4 x 4 relay, sixth in the triple jump and eighth in both the 400 meter dash and the 800 meter run.
Head coach Willie Smith said that high expectations are the key to success.
"We always hold high expectations, because anything else would mean we don't expect our athletes to rise to the occasion of greatness," he said.
According to Smith, who is in his 20th season as Beachwood's coach, the team's main goal is to strive to be great.
"By exhibiting great effort, the results will take care of themselves," he said.
Sophomore Jack McPhillips, who is in his second year running for Beachwood, finished 5th at the state tournament this season but continues to set more goals.
"Our goal is to make it to outdoor states and get a medal," McPhillips said.
However, in order to achieve these goals, the team must avoid injury.
"
My responsibility is to be a positive role model for my teammates and to encourage them to be their best.
— Junior Captain Ashley Perryman
"The first goal is to be in good health," Smith said. "With that, we can generally qualify enough athletes to the state championship meet."
One of Smith's goals is to teach his runners that lessons learned on the track can transfer to their lives.
"My goal is to help the athletes … learn to compete at their best, knowing that life will call for them to be at their best with whatever they do—career, personal and family," Smith said.
Smith's impact certainly doesn't go unnoticed.
Freshman Alex Bergman believes that Smith has helped make her a better runner.
"He critiques us to have better form, and teaches us to have better endurance," she said.
Bergman's favorite thing about being on the track team is the camaraderie with her teammates.
"It's a good workout, and you get to hang with new people that you don't hang with during school," Bergman said.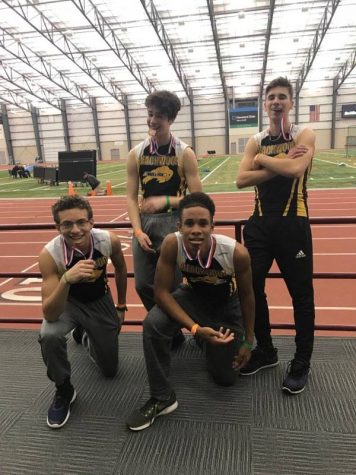 McPhillips also enjoys the sense of community.
"The best part about running is the meets because we can hang out and compete at the same time," he said.
Junior team captain Ashley Perryman describes the team as a huge family.
"Being a part of the track team, you and your teammates have a special bond because not only do you have practice together, [but] competitions are [also] an all day activity," she said.
She added that the team is sometimes together for 12 hours a day.
This is why it is so important to create a family type atmosphere among your teammates and coaches.
As a captain, Perryman said it's her responsibility to lead the team both on and off the track.
With 65 athletes on the team, this can sometimes be difficult.
"As a captain, I help with relaying information from coach Smith to the rest of the team and keeping track of attendance, among other things," Perryman said.
"But overall, my responsibility is to be a positive role model for my teammates and to encourage them to be their best," she added.
For Perryman, her personal goal this season is to break into the 18 feet range for long jump in order to break the school record which is currently held by former student Olivia Mayfield.
"My goal is to also place higher than last year in the long jump at [outdoor] states this season," Perryman said.
She adds that she wants to improve her times in both the 100 and 200 meter dashes.
Perryman recognizes that this year's team has a lot of potential to go back to outdoor states and win.
"The difference in our team this year from the previous one is the dynamics of it," she said. "We graduated amazing seniors, but this year we have many more people."
While the outdoor track season has just begun, Perryman can already see the differences in this year's team compared to her previous two seasons running at BHS.
"I'm super excited for the outdoor season and to see what we're capable of," Perryman said.
Leave a Comment
About the Contributor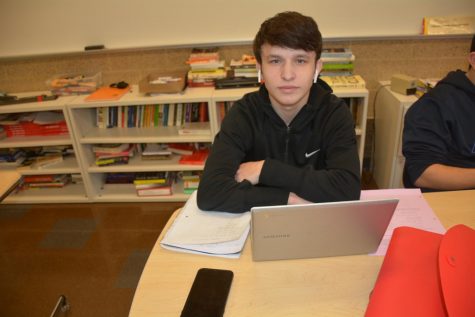 Sam Thomas, Staff Writer
Sam Thomas has been a writer for the Beachcomber since fall of 2017. He enjoys covering sports teams and players at BHS because sports is his main hobby...