Focus on Communication Paying Off For Girls Soccer Team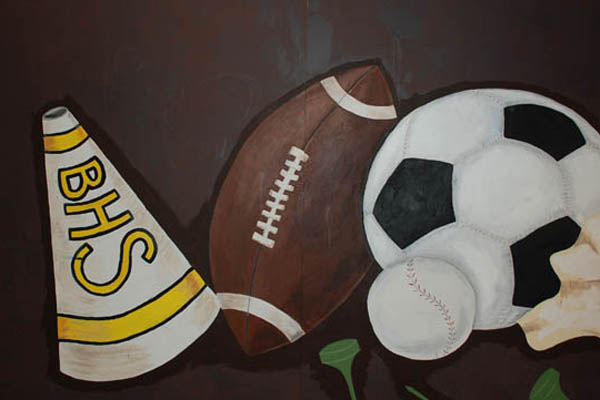 On Saturday, Sept. 10, the girls soccer team dominated Bedford in a 4-0 win, improving their record to 2-3.
"This was an important win for us," senior Cameron Umpleby said.
Junior Mackenzie Davis led the team with a strong offense, scoring two of their goals with freshman Carly Petti and junior Raya Holtz each scoring one.
The team prepared for the season in late July with a three-day overnight camp at Edinboro University. This consisted of long, hard days full of practices and scrimmages in the hot sun.
After several scrimmages against local teams, they began the official season with their first game against Trinity, almost coming out on top, but ending in a tough loss followed by some much-needed team bonding at Chipotle.
"Honestly, we lacked communication and this was the main part of losing our first game," Umpleby said. "We all played very well and worked our hardest, but without communication, we were not able to win."
The girls spend a lot of time together outside of practice.
"
Our chemistry on and off the field is really good this year, so this will definitely help us toward some wins.
— Senior Maya Granot
"We have been working very hard in the off-season, and I think that it will really pay off this year," senior Maya Granot said. "Our chemistry on and off the field is really good this year, so this will definitely help us toward some wins."
The girls have become confident about their season.
"I am looking forward to the season ahead of us because of how much talent we have on our team." sophomore Joy Rabne said.
The lady bison had a tough loss to Cornerstone on Thursday, August 25.  The score was 3-0 but the girls already noticed improvement in communication and working well together as a team.
On Monday, August 29, the lady bison took their first win. They beat VASJ 6-0. Three of the goals scored by Davis.
"Having this win on our schedule will definitely help us to work as a team better now," Davis said after the game. "I think it helped to boost our confidence and communication skills."
The team is looking forward to playing on the new football field.
"Not only will the lights be great to play under, but the turf will be really nice during rainy games or after a storm," senior Cameron Umpleby said.  "This will also help to preserve our cleats and clothing."
The girls hoped to play in the new stadium earlier in the season, but unfortunately, they have not had the opportunity.
According to Athletic Director Ryan Peters, the girls will play in the stadium this Saturday against Orange.
Join the lady bison today at 5:00 for their home game on the soccer field against Garfield Heights.
Leave a Comment