JV Team Builds Foundation for Soccer Program's Continued Success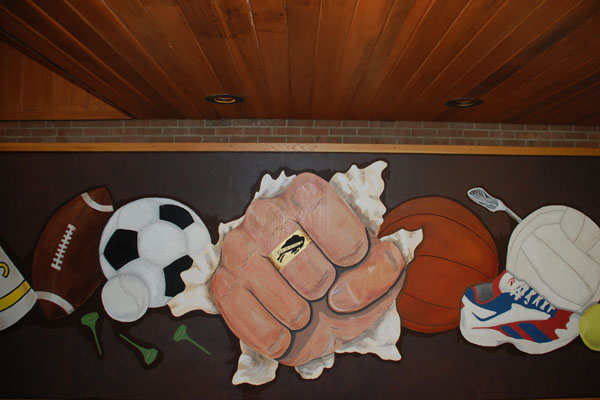 Despite encountering some adversity, the JV soccer team battled through this year, helping to build on the varsity team's success.
"The biggest adversity (we faced) was just being able to field a team," Coach Donald Dubois said. "We only had five to six people for the entire month of August and had to actively recruit people to join."
Dubois added that there wasn't a ton of prior experience among the players on the JV team.
"I believe we only had six to seven people with any applicable experience in middle school," he said. "I don't think we had any with club experience at all. A fair number were new to the sport."
The team also had to play some tough squads, such as Gilmour, University School and Twinsburg.
"We faced the obstacle of playing private schools who had varsity players on their JV team, and we still played through and persevered," left forward Will Novak said.
The Bison finished the season with a record of 3-6-1 while fielding a team comprised of ten freshmen, four sophomores and one senior.
Dubois, who brings 17 years of coaching experience including time as varsity coach at Bedford and Independence, called his first season at Beachwood "fun but challenging," and despite the struggles faced by the team this season, he had a lot of positive things to take away from the experience.
"We have a core of about three to four players with varsity potential right now," he said.
Two of the players he identified, forward David Somogyi and defender Mitchell Penn, got playing time on varsity during the regular season and during the squad's 7-0 district playoff win vs Bloomfield on Oct. 18. Somogyi even scored a goal during this game.
"I would consider (making the varsity team) a great goal that I have achieved because I hadn't played soccer since middle school, and I got to sit, even play on a team with potential to win states," Somogyi says.
"(They both) have been working out with varsity since the JV season ended," Dubois added.
Dubois also sees potential in the rest of the team.
"(There are plenty of other JV players who), with another solid, hard year of practice, working out and playing experience, could be able to contribute (on varsity) as a junior or senior," he said.
Dubois is excited for his second season.
"I enjoyed meeting the players and appreciated the work they put in. I look forward to bigger numbers coming next year and being able to work with the JV guys right off the bat on August 1st, instead of having to wait until September,"  he said.
The players also took away a lot of positive things from the season
"We got blown out a few times, but we did improve during the season," defender Philip Schnee says.
Novak and Somogyi both agreed that the best moment of the season was the first game, when they beat University School.
"Our highlight of the season was winning our first game as a team, and even when losing, never giving up," Novak says.
In addition, the players learned some important lessons.
"(I learned) you have to be in great shape." Schnee said.
"(I learned) what being on a high school team is really like, and the dedication and time it takes after school," Novak added.
Leave a Comment
About the Contributor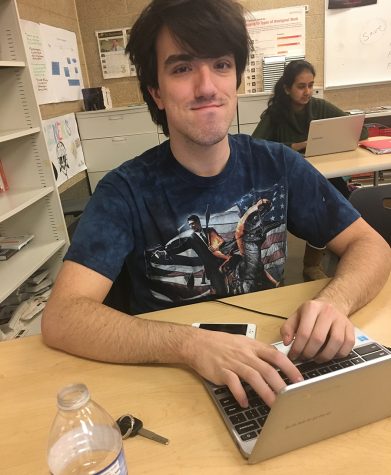 Alex Cala, Opinion Editor
Alex Cala has been writing for The Beachcomber since the fall of 2014, when he was a sophomore. He became the opinion editor the following year. Alex tends...