A Team With a Lot of Heart
The volleyball team will hold its Senior Night & Volley for the Cure home game that recognizes the seniors on the team and raises money for cancer research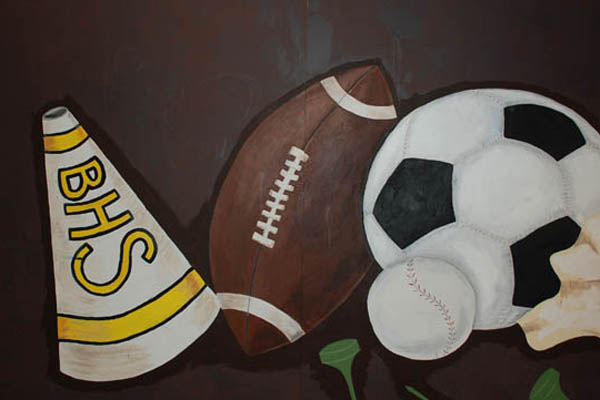 Although down on its luck at the moment, the volleyball team has a strong team spirit.
"We have a lot of heart. So if we play our hardest in every game, it doesn't matter if we win or lose," said Kendyl Kennon, one of the top players on the team. "[Our goal is] not just to win, but to play harder together as a team."
Although the team won two games at the beginning of the season, it went on to win only one of the past seven games. But with the help of their coaches, Doug Mekinda, Sylvia Wallace and Kate Kubiac, they have continued to improve over the past few games, and are confident that they will get better before the end of the season.
Despite their losses, Beachwood varsity volleyball has some strong players. Top players include junior Shaneice James, who has 59 digs, 21 service aces, 47 kills, and 63 blocks, Senior Kendyl Kennon, who has 108 service receptions, Junior Monica Colmenares with 98 assists, Jaelyn Pounds with 64 assists and 18 blocks and junior Tamarea Towns. They even have some promising junior varsity players who move up and play as passers for varsity once in a while, such as Taya Range and Lauren Millen.
On top of their improvement on the court, the whole Beachwood volleyball team, including both varsity and junior varsity, are generously participating in the Volley for the Cure fundraiser this year. The team will sell shirts, hoodies, wristbands and water bottles, with all of the proceeds going to benefit people with cancer.
The team has an upcoming tournament this Saturday, Oct. 5th, against John Marshall, James Garfield, and Western Reserve Academy. Next Tuesday, Oct. 8, the team will hold its Senior Night & Volley for the Cure home game that recognizes the seniors on the team and raises money for cancer research.
Leave a Comment