Cross-Country Requires Physical, Mental Discipline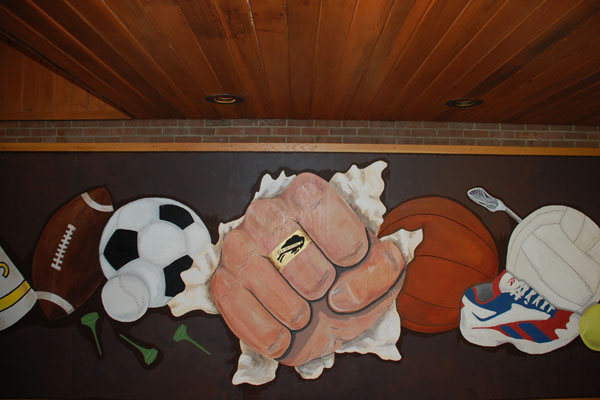 Most people think cross-country athletes do no more than run, but they do so much more.
What is a typical practice like?
"We try to do four things… drills, stretching, long distance running or speed work and then we usually finish with core [exercises]," said Coach Jamie Lader.
Lader shouts times and gives advice to struggling runners.
Runners spend their off-season preparing.
"During the summer you just run whenever you can," said junior Soliana Goldrich.
"A lot of people do track [in the off-season]," said Goldrich, "I cross train, so you can do other things besides running."
Injuries are unavoidable as competitors cross unpredictable natural terrain.
"Sometimes they are unavoidable," said Lader. "We really work on running form and technique, that really helps. We also do a variety of strength training drills and stretching, and that really helps to avoid injury."
Most people think that you only have to physically train for a meet, but you also have to prepare mentally.
"I imagine what to do, I imagine running in the race," said senior Jordan Rose. " I listen to music, rap hip-hop."
"We are finishing about half-way at every meet," said Lader
The cross-country team will be going to the CVC meet on Saturday, Oct. 13.
Cross-country is a sport that you have to work both mentally and physically. If you think you're up for the challenge, you know where you can find Coach Lader, running circles around the runners yelling "practisqky" in a silly Russian accent.