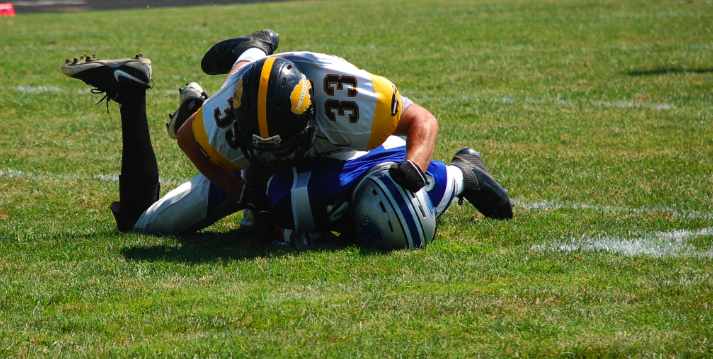 By Jeff Murtaugh, Staff Writer
The Bison dominated the Gilmour Lancers on Aug. 27, finishing the season opener with a 52-7 win.
Aggressive defense was key to the victory, as Beachwood forced multiple turnovers. Tyler Hines returned an interception for a touchdown, and Chris Lardie returned an interception 80 yards to the end zone. Lardie's touchdown was called back after he was ruled to have stepped out at the 18-yard line. Other defensive standouts include David Shapiro, Mike Fields and Anthony Valentine.
The most notable play of the game was a 74-yard touchdown pass from quarterback Alex Hohl to wide-receiver Jacob Sabroff in the third quarter. Hohl threw a screen pass out to Sabroff on his right; Sabroff broke a tackle and out-sprinted the defense to the end zone.
Another key contributor was running back Ari Sobel. Sobel described the team's overall performance as "stellar." He said, "We still have a lot of work to do before we're ready to face Orange, but I'm sure we will be up to the task when the time comes."
This Bison play host to rival Orange next week.