Beachwood Braces For Coronavirus
Five cases of the novel coronavirus (COVID-19) have been identified in Ohio as of publication, three of them in Cuyahoga County. 
According to Fox8, 14 schools or school systems are closed, seven of which are public, (as of 8:24:01 March 12) due to concern over the spread of COVID-19. 
As of now, the Beachwood City School District has not been closed; however, many school activities have been cancelled. 
"Beachwood City Schools will continue to cancel larger public gatherings and any school-sponsored student or staff travel as precautionary measures.  We appreciate the understanding of our students, families and staff as these cancellations have been incredibly disappointing."
The district is also preparing to go to online classes, should the need arise to close schools.
This email was sent out to Beachwood families on March 10 after news spread of a Beachwood student attending an out-of-state conference and possibly coming in contact with someone who tested positive for coronavirus. 
The email indicated that the student is in self-quarantine and has not exhibited symptoms.
An email was also sent by the Solon High School administration. 
"Last week two of our Solon High School students were exposed to one of the three individuals in Cuyahoga County who have since tested positive for COVID-19… the affected students are in self-quarantine." 
938 U.S. cases have been reported throughout 39 states. 29 people have died, according to the Center for Disease Control (CDC).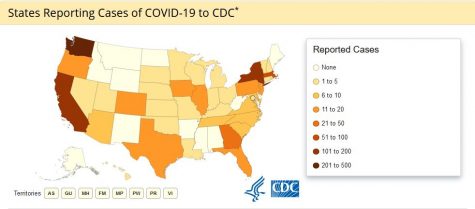 Image Source: CDC
The CDC web site explains that symptoms of COVID-19 include fever, cough and shortness of breath. These symptoms are present 2-14 days after exposure. 
Older adults and those who have pre-existing medical conditions are at a higher risk, and are recommended to avoid large crowds and non-essential travel. 
"Schools should continue to collaborate, share information, and review plans with local health officials to help protect the whole school community, including those with special health needs," the CDC website states. "School plans should be designed to minimize disruption to teaching and learning and protect students and staff from social stigma and discrimination."
List of cancelled Beachwood activities as of March 12th. 
March 10-13 – 1st Grade Bring Someone Special to Music Class program

March 11 – CVC STEM Wars – hosted at Beachwood High School

March 11 – Beachwood-University Hospitals Medical Academy Monthly Seminar

March 11 – Beachwood Youth Wrestling Banquet (to be rescheduled)

March 11 – Beachwood High School Swimming and Diving Team Banquet (to be rescheduled)

March 12 – Elderclass monthly luncheon program

March 12 – Beachwood Athletic Boosters Winter Sports Celebration (to be rescheduled)

March 13 – Beachwood High School Band, Choir, Orchestra field trip to Severance Hall

March 13-15 – BHS Model UN trip to Michigan State Model UN Conference

March 13-14 – The Wizard of Oz production — we will likely make arrangements to film the production and make it available to the public

March 15 – Bison Feast + Fest

March 15 – Senior Spaghetti Dinner (for the Class of 2020 and their parents)

March 18-28 – Orchestra trip to Italy

Beachwood Bistro (ExcelTECC Culinary Arts Program) closed all week

April 25th – Science Olympiad States
Leave a Comment
About the Contributor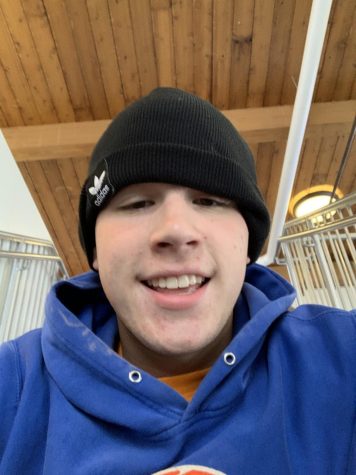 Ian Stender, Opinion Editor
Ian Stender began writing for the Beachcomber in 2018. He covers all types of stories.  In addition to writing for the Beachcomber, he's on the baseball...