Destination Entrovation!
Photos by Bradford Douglass and Aden Stern
Excel TECC marketing students held the second annual Entrovation business expo on Friday, May 2 at the Beachwood Community Center.
The event gives local businesses an opportunity to network and market their wares, while at the same time providing practical sales experience to marketing teacher Greg Perry's students.
In preparation for the event, students meet with executives and entrepreneurs to sell spots at the expo.
According to Perry, Entrovation is a relatively new concept, combining entrepreneurship and innovation.
"Entrovation is in its second year," he said. "…but prior to this we've done the Green Dream for five years."
This year's event included 170 vendors. According Perry, some vendors come back year after year.
"Ahuja Medical Center [is one]," he said. "…Chris Dunmore the green stock broker, Dollar Bank, IGS energy. [These] are some companies that have been with us for a long long time."
Vendors were impressed with the amenities.
"The students are ever so helpful," said Micki Mackin, a first-time vendor, "They come and they accommodate you. It's really been very impressive."
Perry explained that the budget is split into two categories.
"The bulk of our budget is allocated to rental, including the tent, heating, tables and chairs," he said. "The next biggest expense is advertising; that is everything from street pole banners, the banner on the tent [to]…ads in the Plain Dealer."
"This is the culmination of our marketing class," senior Adam Moss said. "I mean, we work all year, and call companies every single day trying to get them to come to our event. So really, this is it."
"We are supposed to get businesses some buzz so that their ideas can become known and their products can sell," junior Eitan Meskin said. "It really could help out many organizations that aren't as well known."
"Our goal for this event is to show off the theme of innovation and the idea of entrepreneurship," Moss said.
With the money the class has raised, Perry will take 12 of them to Santa Monica, CA for three days for a vacation. They will visit the sights and meet with the Marketing Director of Crystal Cruise Lines.
"We always have a special incentive trip," Perry said.
Profits from previous years' events have paid for the marketing classroom and the new Benny's Spirit Shop.
During the expo, BHS teachers worked a table to raise money for senior Drake Smith, who suffers from Alport's Syndrome.
"Drake needs a kidney transplant immediately," English teacher Nicole Majercak said. "But he has a rare tissue and blood type."
"The support we've been shown is amazing," she said.
The BHS robotics team also participated in the expo as a way of getting out into the community and raising money through sales of LED lightbulbs.
"We really believe strongly in this idea of innovative entrepreneurship," said robotics team President Daniel Stanescu. "We view ourselves as innovative because of the robot that we build, as well as entrepreneurial, because we… run a little business here with money and building a robot… and sponsors… and lightbulbs. We do it all."
"I'm really impressed that this was all student-run," said Kendra Fogarty from Northwood University. "It's really a cool thing to be a part of."
According to Perry, the goal of Entrovation is more than making money.
"I want students to have an authentic, hands-on learning experience," he said.
Leave a Comment
About the Contributors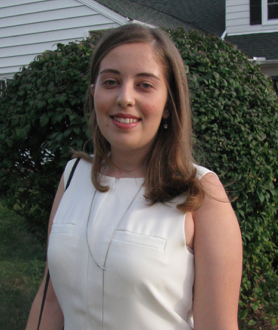 Dalia Zullig, Online Editor-in-Chief
Senior Dalia Zullig had been the Online Editor-in-Chief for three years and is now the Editor-in-Chief. She enjoys writing features the most and runs...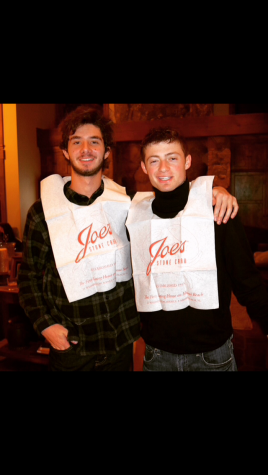 Aden Stern, Online Sports Editor
Aden Stern (pictured at left with his cousin Ashton Finegold) is a junior. He is the online sports editor and has been writing for the Beachcomber since...