Council for Exceptional Children and Multicultural Club Team up for Volunteer Day at Ronald McDonald House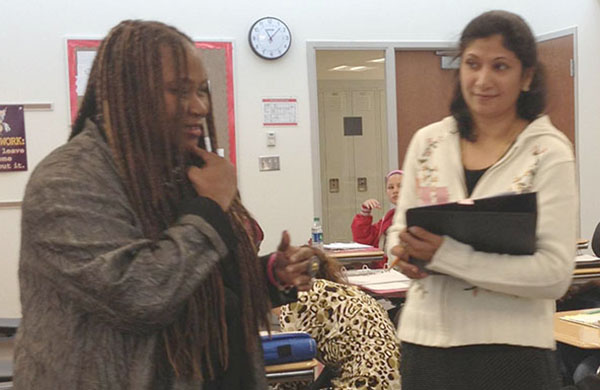 Advertisement
Hang on for a minute...we're trying to find some more stories you might like.
Members of the BHS council for exceptional children and the multicultural club volunteered at the Ronald McDonald House on Sunday, December 9.
The Ronald McDonald House is not owned by McDonalds, but is funded through donations from their customers. The charity provides support for families with children with medical challenges.
They have many family room locations within close range of many hospitals including the Cleveland Clinic, MetroHealth and University Hospitals Rainbow Babies and Children's Hospital.
The family room is a place that temporarily houses the parents or family of a child in the hospital. It gives the families comfort in being within a close range to their child, more comfort than curling up on the hospital chairs.
The family room has a fully stocked kitchen, a dining room, a sitting room with a TV, a play area, and computers with access to the internet. Some rooms come stocked with a private bathroom, shower and laundry machines. All of this at little to no cost to the families.
BHS students prepared lunch for the families in the kitchen.
"We made a giant meal, pasta and sauce. We also put out cookies and brought salad," said junior Saige Eitman.
"I loved it, I get joy out of doing things for others," Eitman said.
Eitman was one of the four Beachwood students to attend. Along with Eitman, junior Jonah Rubenstein attended, seniors Jessie Gill and Christina Phelps, and three parents.
Interpreter Patte Bettis-Eddie organized the trip. Having worked previously as relief manager for the Ronald McDonald house, she was able to set up this volunteer experience through her own connections.
"I loved it. I always do something, if not monetarily, then I volunteer. It's a great cause," said Bettis-Eddie.
Apart from the Council For Exceptional Children and Multicultural club, another small group of students are also volunteering the Ronald McDonald House for their "choosing to participate" project, the culmination of Greg Deegan's human rights class. For CTP projects, students choose a project to get more involved in the world.
One group of human rights students hopes to get kids more involved in volunteering. They will be taking eighth graders throughout the year to many different organizations to volunteer such as the Ronald McDonald House charity and Montefiore.
"It's amazing" said Patte in response to the kid's CTP project.
Another trip to the Ronald McDonald House is scheduled to be later this spring.