Four Students Make Break Rounds at Glenbrooks Speech and Debate Tournament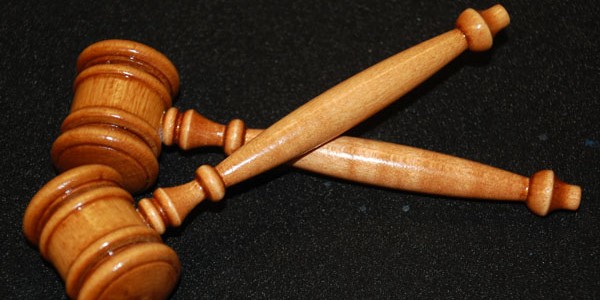 Advertisement
Hang on for a minute...we're trying to find some more stories you might like.
The Beachwood speech and debate team had its best performance ever at the Glenbrooks  tournament held in suburban Chicago on Nov. 17-19.
Juniors Varun Jambunath and Anshika Niraj made it to the semifinals in student congress. Senior Beth Moses made it to finals in congress and senior Jessie Gill made semifinals in both humorous interpretation and finals in dramatic interpretation.
At the Glenbrooks tournament, Beachwood faced some of the best debate teams in the country. Approximately 500 teams from 48 states were entered.
Beachwood has been know to crush the competition in local tournaments, but the team also competes in national circuit tournaments, including the Glenbrooks, where the competition is much more intense.
"Locally we are recognized as a congress powerhouse," said debate coach Nicole Majercak.
What really happens at debate tournaments?
"[People]  think that it's this place where a bunch of nerds can run free," said Moses.
In truth, tournaments offer something for all types of students.
Through the speech and debate teams, students can compete in congressional debate, public forum, speech, humorous or dramatic interpretation of literature, duo interpretation, prose interpretation, poetry interpretation and original oratory.
"There is definitely an event for everyone," said senior Jessie Gill. "Whether you want to talk to yourself or you want to write a speech yourself, or [if] … you want to memorize it or not…  there really is something for everyone." Gill is on the speech team and participates in humorous and dramatic interpretation of literature.
So what is the difference between speech and debate?
"There is a huge difference," said Majercak. "Debate events really focus on …  the ability to–spontaneously and extemporaneously–develop arguments … and to refute those arguments… the ability to logically find fallacy in what other people are saying."
Majercak explained that speech focuses on interpretation of literature. "Speech is really about finding something that exposes a truth about human nature…  and delivering that point of view and that universal theme to the audience."
Students in speech and debate need to be competitive and have a good sense of humor.
"They need to have an opinion, a viewpoint on the world. They need to be willing to give up some of their time. [You] definitely need to have a sense of humor whether you're in speech or debate. [You] definitely need a competitive spirit," said Majercak
Practices are held every day after school. This enables students to polish their piece–or their arguments–for upcoming tournaments during the debate season.
Success in debate depends on how much time students are willing to put in.
"You can do as much or as little as you want," said Gill. "You're only as good as you decide to be."
"It depends upon the events," said Majercak
Many students feel that debate gives them a competitive edge for college.
"It's not necessarily just about getting into college, I think it's about actually being successful when you get there," said Majercak
"It shows determination…your philosophy that goes with it and how much you practice, what sort of pieces you cut, and what sort of messages you try to send out," said Gill.
Majercak elaborated on the skills that debaters gain: "The ability to research, the ability to understand credibility, the ability to read and think critically, the ability to speak effectively and get your point across to others and understand your audience, the ability to think quickly, to come up with an answer and problem solve," Majercak said. "These are all skills that you are going to gain."
Since Majercak took over the Debate team five years ago, Beachwood has become well-recognized, and the team has grown.
"We went from four kids to well over 20…we really [now] have [about] 27 kids," said Majercak.
Interpreter Patte Bettis-Eddie has been hired this year as an assistant coach, and  has been a big help to students and staff.
"Patte is really professional. Speech is about kids finding a message they want to send and delivering that message through acting or through a speech. She is perfectly suited for what she is doing," said Majercak.