Cedar Center Offers New Places to Eat and Shop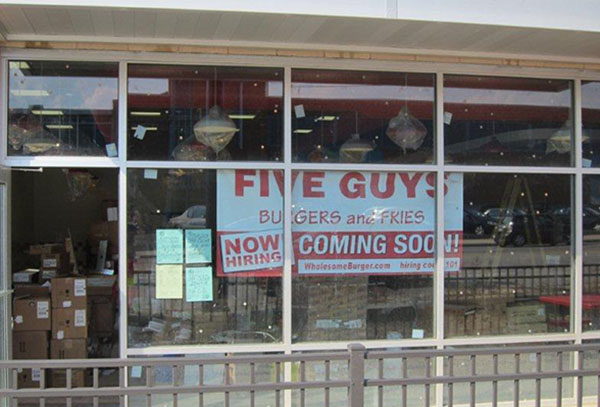 Advertisement
Hang on for a minute...we're trying to find some more stories you might like.
The redevelopment of Cedar Center North in South Euclid is in progress, with new stores and restaurants open, and more coming soon. At this new shopping center,  customers can get anything from soup to a hermit crab.
PetSmart, Panera Bread, Starbucks, Jimmy Johns Gourmet Sandwiches, Piada Italian Street Food, Little Ceasars, SportsClips, Sprint, Huntington Learning Center and China Gate Restaurant will open by spring 2013.
GFS Marketplace, Menchie's Frozen Yogurt, Chipotle Mexican Grill and Bob Evans are already open for business.  GFS Marketplace, a food service distributor, which has been open since October 2011, is prospering.
"Overall, we're doing extremely well, and the businesses that are coming in here are helping as well," said GFS Assistant Manager Bill Remle. He added, "The colleges coming back into session are helping out—we get a lot of kids from John Carroll and Notre Dame who shop here."
Bob Evans Restaurant, which opened in April 2012, is also very busy. According to General Manager Russ Mengle, Bob Evans makes its own sausage.
Bob Evans also does catering. "We have excellent family and catering meals available—that's something that nobody really knows about us," said Mengle.
Menchie's Frozen Yogurt opened in Aug. 2012. Its first store was in California and the Cedar Center store, which is kosher, is the 16th one. Menchie's also serves non-dairy sorbets as well as low fat and non-fat frozen yogurts.
Store Manager Emily Stitz said that most of her employees are teenagers. In addition, they get a lot of customers from local schools. "We get a lot of the school traffic—from 3 p.m. to 4 p.m. is a busy time of the day. We also get a really good late night rush."
Chipotle Mexican Grill just opened for business a few days ago.
Five Guys Burgers and Fries will open Oct. 1.
Shared Services Manager Crystal Green said that Five Guys does fundraisers for schools, churches and other non-profit organizations, and is currently working on a joint fundraiser with BHS Athletics and the Beachwood Chamber of Commerce.
PetSmart is expected to open on Nov. 5, with a grand opening event on Nov. 10.
"We sell a variety of small animals—gerbils, hamsters, guinea pigs. We also sell birds, such as canaries and finches, as well as a variety of reptiles, including hermit crabs," said Store Manager Sharon Krichbaum.
PetSmart also works with dog and cat rescue groups to promote pet adoptions.
Also coming to Cedar Center in early December is Panera Bread. Cara Suteh, Regional Marketing Director for Panera, said that all items are baked fresh. She explained, "Bakers come in the middle of the night to prepare quality food for our customers."
Keith Benjamin, Community Services Director for the City of South Euclid, is excited that the Cedar Center North project is moving forward at a very quick pace. Benjamin wrote in an e-mail, "The new Cedar Center will be an attractive pedestrian-friendly gathering place for the community. There will also be a civic-space that will be available for community gatherings, including concerts, festivals, picnics and other events in the decades to come.In addition, many of the restaurants will have outdoor dining areas."
"The new Cedar Center North development is an important step to keeping South Euclid a great place to live, work and call home," wrote Benjamin. "The project will also eliminate forces of blight that hurt our community."