Selling Sunset? More Like Selling Funset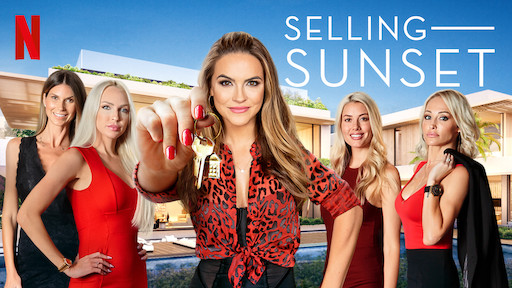 There is nothing like sitting back with a bowl of popcorn and watching real estate agents fight.
The Netflix Original Selling Sunset is the perfect blend of drama and reality. 
The show follows seven real estate agents from the Oppenheim Group, an elite real estate company in Los Angeles. The group is owned by twin brothers Jason and Brett Openheim. The show features beautiful houses that you could never afford and amazing views of LA.
Season 1 primarily focuses on a new employee joining the agency. Chrishell Stause, the newest agent, who is more famously known for being married to Justin Hartley, does not enjoy a warm welcome. Blonde and obnoxious queen bee Chrsitine does not want Chrishell in the agency. And you can't even imagine the kind of drama that ensues when Chrishell questions if Mary (Christine's best friend) is a gold-digger. There are demanding buyers, long distance relationships, exes and parties. 
Season two also focuses on a new agent, Amanza Smith Brown. An old friend of Mary's, and a successful interior designer, her transition is smoother than Chrishell's. But that's not saying much. Some highlights of the season: Christine and a zebra, a beach party and plenty of fighting. However, someone new has implied Mary's fiance may be a gold-digger. Will there be a wedding anyway? And will this implier be invited? That's for you to find out.
"
Some highlights of season two: Christine and a zebra, a beach party and plenty of fighting.
Season three (yes, it somehow got renewed for a season three) kicks off as Mary, Amanza and Chrishell discuss Christine. Because, get this, Christine did an impression of Mary. I know, I know, that's definitely a spoiler, and I'm really sorry, but I couldn't hold back. Instead of turning on new agents, this season the agents turn on their bosses. Why work for Brett and Jason anyway? The agents have their own real estate licenses…
Selling Sunset is the perfect show to watch to boost your self-esteem or simply for some dramatic background noise when doing homework. The only thing I would ask is for season four to come out sooner.
Leave a Comment
About the Contributor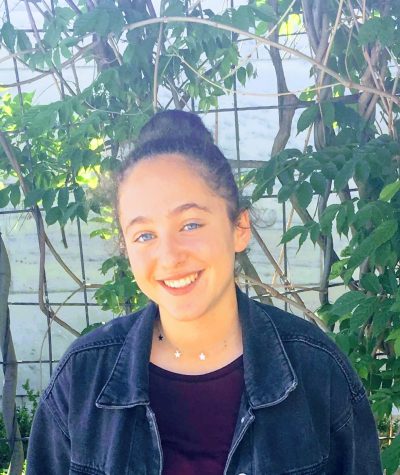 Tal Rothberg, News Editor
Tal Rothberg (she/her) began writing for the Beachcomber in the fall of 2018. Tal enjoys covering local stories and school events. In her free time, Tal...