Golf Team "Putts" Another Record in the Books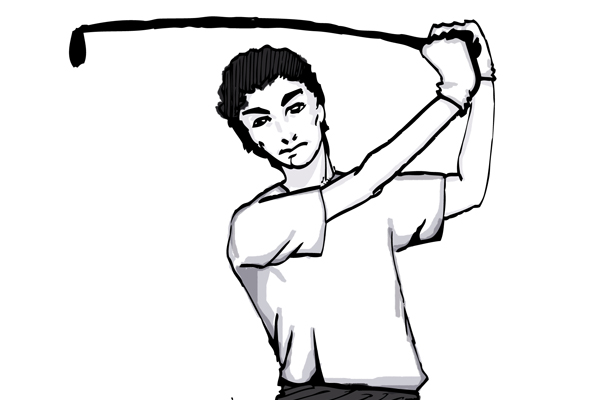 Advertisement
Hang on for a minute...we're trying to find some more stories you might like.
Late September is the time when most golfers put their bags in the back of their garage until spring. But this was not the case for our bison golf team, who yet again made a deep run in the playoffs.
Coach Will Cumpstone hoped to accomplish two goals for a successful year: "to promote team chemistry and to get to districts." He wrote in an email, "The team competed with the best in a great golf league (the CVC) and finished 3rd in the toughest sectional in Ohio." (Two teams advanced to the state championship and the bison golf team was right on the bubble.)
After almost making it to the state tournament from sectionals, the bison team prepared for the district tournament. Unfortunately, they did not advance, but of the 64 division two teams in the northeast Ohio district, the bison finished in 10th place.
"I was kind of upset falling short of the state tournament for the second year in a row," said sophomore Josh Blaustein. "But we have a good chance of going to states  next year as a whole team because most of our team is coming back," he said.
When talking about his star players, Cumpstone added, "What has been nice is that all of our top five golfers have contributed. Led by sophomores Brett Dubin (who has been number one all year) and Elliott Small, the bison pushed through sectionals and into the districts for the 8th time in 16 years. Senior co-captain Santipab Sirisakkamol, junior co-captain Jon Tramer and sophomore Josh Blaustein (district qualifier last year), the bison not only qualified as a team but made a statement for years to come."
There is only success to come for this young team. Although the team will lose Sirisakkamol, there are many players ready to step up. Look for the bison golf team to make another deep playoff run next year.