Clubs Compete for Recruits
Clubs are a fundamental part of high school, there is no denying that, and college admissions officers look for extracurricular participation when they review applications. 
In spite of that, several BHS clubs have had issues recruiting and retaining members in recent years. Not only that, but underclassmen outnumber upperclassmen in many clubs. 
To address these concerns, student leaders worked particularly hard to gain members and get noticed at this year's club fair on Sept. 7.
Science Olympiad co-captain Senior Kai Zheng addressed the imbalance between upperclassmen and underclassmen on his team.
"Juniors don't really participate in any clubs, probably because of COVID, and same with the seniors," he said.
"
It is tough for clubs to get members because they are trying to pull the same kid, so your science club and your math club will fight for one type of kid.
— Model U.N. Adviser Dominic Velotta
Science Olympiad does relatively well with recruitment compared to other BHS clubs. However, they also have low numbers of upperclassmen participants.  
This is partly a result of the impact of the COVID-19 pandemic, during which current upperclassmen were starting high school, and with most clubs canceled or online at that time, they are less likely to have gotten involved as underclassmen.
The problem with having little variety in age and grade is that underclassmen lose the opportunity to be mentored. 
"It can be really intimidating, especially when you first start out, so partnering freshmen with seniors or even juniors would be ideal," Zheng stated.
 There are many reasons why upperclassmen may stay away from clubs. One factor is that the workload becomes overwhelming. Upperclassmen have more school work than underclassmen, not to mention all the work they may receive outside of school.
Balancing a club's heavy workload along with all of life's other responsibilities can be stressful. 
"It definitely turns away more people than it brings in, but that's just the nature of how these clubs are," Zheng said.
Furthermore, some upperclassmen may be intimidated by trying something new, which could also lead to the class imbalance in clubs.
Social studies teacher Dominic Velotta, who advises Model U.N., says upperclassmen are less likely to join the club if they have not gotten involved at a young age.
"There are a few juniors and seniors that I have in AP Psychology and Government who would be great for Model U.N., but because they might not have done it in middle school or early on in high school, they may think 'Eh, it's not for me'," Velotta said.
An important factor for clubs in the high school is actually middle school. Having a feeder program in middle school that develops the incoming freshman means that they are less intimidated by joining a new club, and perform better.
"Having a club in the middle school is one of the reasons Science Olympiad does so well, but it's not realistic for every club," Zheng said.
However, Beachwood's problem with club attendance does not fall on upperclassmen completely. Beachwood's student population is also a factor. With only 540 students in the school, there can be intense competition for members.
"It is tough for clubs to get members because they are trying to pull the same kid, so your science club and your math club will fight for one type of kid," Velotta said. "We don't have a big school, like Solon… successful clubs will pull in more kids than non-successful ones. If your club is struggling, it will be very hard to build up your numbers." 
Solving these problems isn't as easy as it may seem. According to club leaders, student motivation fizzles out as the school year picks up the pace.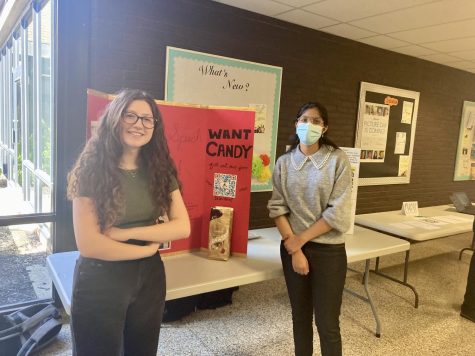 While clubs are fighting for the time of students who are willing to participate in multiple clubs, there are many BHS students who don't seem interested in getting involved in any clubs.
Librarian Angela Maxwell is hopeful about this year's library club, which had 18 students at the first meeting, its biggest turnout in years.
However, she says that recruitment has been a challenge in the past.
She has tried making several changes to her club in the hopes of accommodating students' needs, but feels that many students aren't motivated to join clubs.
"I mean, I've [tried a lot of] things over the years," she said. "I've met before school, I've met after school, I've met during academy, I've met during lunch, I bring snacks, I don't bring snacks –you get the point." 
This frustration with recruitment is something that many BHS clubs experience, especially student leaders. It is extremely discouraging to try several different strategies, and students still don't commit to your club.
"I know we've all struggled with recruitment in the past, because we have our kids here who join clubs because it looks good on college applications, or because their friends are in it, but eventually they lose interest and stop going to meetings," Maxwell said.
View Comments(1)