…and it Ended in Flames
Following-up on the Police Shooting at Beachwood Place and the Conflict that Followed on City Council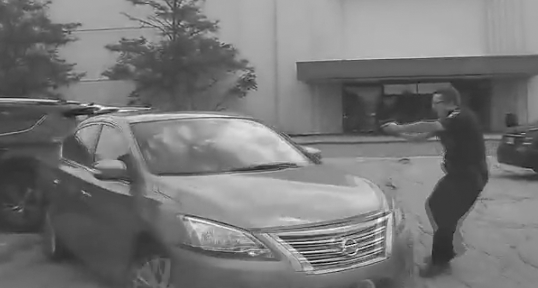 On June 27, 2019, Beachwood patrol officer Blake Rogers shot at a 20-year-old Jaquan Jones, who was suspected of stealing a $59 hat fromDillards at the Beachwood Mall.
At the time of the shooting, Jones was fleeing in a stolen car and turned sharply towards Rogers, running over his foot.
The event snowballed not only into an investigation of the incident, but conflict and lawsuits on City Council as well.
In Nov. 2020, the Beachcomber published an in-depth story about the incident titled "It All Started With a Hat."
Seven months later, we revisit how events have unfolded for each of the major players.
Blake Rogers
Blake Rogers filed a lawsuit against the City of Beachwood on Oct. 12, 2020, demanding reinstatement of his position in the police department, promotion to sergeant, a trial jury, compensatory and punitive damages, attorney's fees and other costs for relief.
On Feb. 10th, Cleveland 19 News was alerted of Rogers being summoned for a disciplinary hearing.
The City of Beachwood found that he "failed to perform his duties" during the shooting and violated several Beachwood Police Department policies such as using inappropriate and untimely force, firing a weapon at a fleeing suspect with no reason to cause harm to others, firing a weapon at a moving vehicle, committing unsafe acts, falsifying police reports and failure to obey policies.
"
Officer Blake Rogers was fired from the Beachwood Police Dept. on Feb. 22, 2021. He has appealed the decision through the Fraternal Order of Police of Ohio."
"It has been determined that these violations may result in serious discipline, up to and including your possible termination," The city's investigation found.
On Feb. 18, 2021, Rogers faced a pre-disciplinary hearing via Zoom conference for violating multiple sections of Beachwood's Police Department policies, codes and standards. Four days later, on Feb. 22, 2021, Rogers was terminated, nearly 20 months after the initial incident. The next day Rogers appealed the termination notice with Ohio Fraternal Order of Police Executive Director Gwen Callender. Callendar stated the 20-month process was "outrageous" and that the BCI investigation's return of no bill should've been enough. "Nonetheless Officer
Rogers was needlessly kept on paid leave for four more months. We will vigorously fight this wrongful termination," Callendar stated in a press release.
The appeals are ongoing.
Jaquan Jones
Jones pled guilty on Sept. 23, 2019 to attempted felonious assault, failure to comply with an order, obstructing official business, receiving a stolen car, and petty theft.
He also pleaded guilty to charges stemming from two other cases. In the second case, dating from July 23rd and July 25th, he pled guilty to first-degree felony involuntary manslaughter, felony assault, having weapons under disability and felony of possessing criminal tools.
In the third case, which occurred on July 16th, 2019, Jones pled guilty to felony robbery and felony grand theft.
"
Jaquan Jones is serving 12-16 years in jail for a variety of charges resulting from three separate incidents."
On Oct. 26th, 2019, Jones was sentenced to 12 to 16 years in Lorain Correctional Institution for all three cases. Marcus Sidoti, Jones' lawyer from the Friedman Gilbert and Gerhardstein firm, stated that he was unsure if Jones would pursue a lawsuit against the City of Beachwood due to Rogers' actions.
On March 12, 2021, Sidoti filed a demand letter to Rogers and his attorney, seeking $350,000 to resolve the matter between the two parties.
"…it seems fitting to explore the potential for an early settlement before both sides incur costly litigation, expert expenses, and fees," Sidoti wrote.
Jaquan Jones remains in jail.
Mike Burkons
Burkons, who assumed his office on City Council in Jan. 2020, became very concerned about the police shooting.
There are specific issues about this case that made him concerned: the lack of transparency and urgency from his peers on city
council, footage from another car that captured the whole shooting that was being held from the public at that time, the malfunctioning of Rogers' camera and the city's handling of the aftermath.
"On the night of June 18, I sent a text to all of Council asking for all the video to be released or to understand why it wasn't," Burkons told the Beachcomber in October.
"I didn't get an answer, so I asked for a committee meeting… This request was ignored."
Meanwhile, Burkons got involved in another incident.
Burkons had forwarded emails to Alix Nourredine's employer after Nourredine repeatedly asked for an investigation of another incident involving an off-duty police officer.
Noureddine then accused Burkons of "blatantly keeping him from exercising his First Amendment rights" by reporting him to his job.
Burkons was then censured by Beachwood City Council. Shortly thereafter, a text message from Burkons came to the attention of council.
According to Councilman Eric Synenberg, Burkons texted that the email he sent to University Heights City Council, "should shut him [Alix Noureddine] up for a while."
In late Sept., Burkons was charged by University Heights prosecutor Stephanie Scalese with violating Nourredine's civil rights.
Burkons soon filed suit against former Beachwood Law Director Diane Calta and Council President James Pasch on grounds of First Amendment retaliation. The basis of his lawsuit insisted that Calta and
Pasch conspired with Alix Nourredine to "chill his First Amendment rights" due to his outspokenness about the June 2019 incident.
As a result of Burkons lawsuit against Calta and Pasch, Calta claimed it was necessary, at a Dec. 7 council meeting, to hire Kenneth J. Fisher of Cleveland as special counsel for defending the city.
She cited Beachwood's insurance policy, which does not cover taxpayer's lawsuits. Calta expected the costs to exceed $5,000, more than what she is authorized to spend without council approval.
Also at the Dec. 7 meeting, Pasch and Burkons recused themselves due to conflicts of interest. The lawyer was appointed by the five other members of city council.
"
After being transferred to Geauga County in March, the case against City Councilman Mike Burkons seems to have fizzled out."
Burkons trial was set to take place in Shaker Heights Municipal Court but was sent to Chardon Municipal Court due to a fair and impartial trial seeming unlikely.
"Burkons is a Beachwood City councilman, Beachwood residents are drawn for Shaker Heights court… Additionally, this case has received publicity," Shaker Heights Municipal Court Judge K.J. Montgomery explained.
However, Burkons' lawyers wrote a writ of prohibition claiming that Chardon did not have jurisdiction over the case, to which lawyers agreed and sent it back to Shaker Heights Municipal Court one again.
On March 25, 2020, Montgomery transferred the case to Geauga County Court of Common Pleas. The next day, Geauga County Prosecutor James Flaiz wrote in a letter to Scalise that she had no authority to prosecute Burkons in Geauga County.
It seems unlikely that Geauga County prosecutors will pick up the mantle themselves.
Burkons' lawyer Peter Pattakos strongly believes that the case against Burkons will dissipate.
"Now that the case has transferred, I don't expect anything to happen. It's over," Pattakos told the Cleveland Jewish News.
Mike Burkons and James Pasch could not comment on the investigation pending litigation.
Diane Calta could also not be reached for comment as she resigned as Beachwood Law Director on April 13.
On May 10,  L. Stewart Hastings Jr. was appointed as the new law director of Beachwood.
Leave a Comment
About the Writer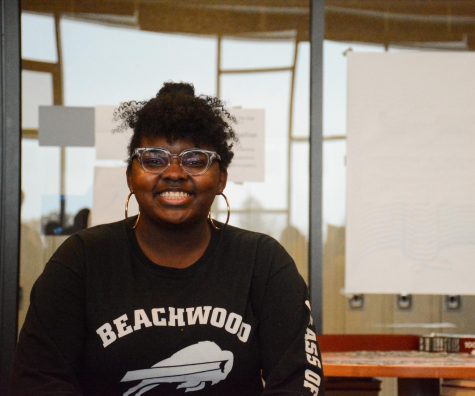 Carrington Peavy, Co-Editor-In-Chief
Carrington Peavy (she/her) began writing for the Beachcomber in 2017. She likes to cover in depth investigative stories. In addition to writing for the...