Cheating Concerns Increase During Remote Instruction
Remote learning has given opportunities to teens worldwide to maneuver their way out of assignments and tests, as COVID-19 confines students to their homes with access to the wide-open internet.
"New testing practices mean students are finding new ways to cheat," Rebecca Heilweill wrote in Vox News.
Many teachers and parents are concerned about academic dishonesty during online learning, and although cheating is a problem that has persisted since schooling began, it has only gotten worse during the coronavirus pandemic.
Distance learning has presented challenges to teachers and their efforts to combat academic dishonesty, whether by using open-note questions or the infamous GoGuardian extension.
Other teachers resign themselves to the fact that some students will cheat, but note the consequences that come with it and advise students that practicing academic integrity will ultimately benefit them.
The digital education company Wiley surveyed educators in May 2020 and found that 93 percent of instructors feel that students are more likely to cheat online than in-person. 
Survey of BHS Students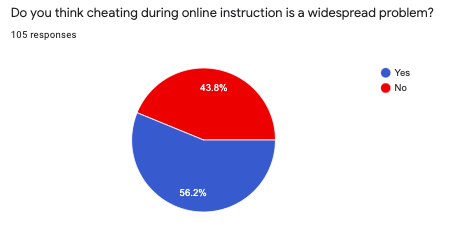 The Beachcomber surveyed BHS students to determine attitudes to cheating during the pandemic. 105 students took our nonscientific, anonymous survey, which some English teachers sent out to their classes. 
The results of this survey give insight into one way that remote instruction is impacting some students' learning experiences. They also shed some light on the frequency of some cheating methods and the effectiveness of various forms of prevention.
54% think that tests are equitable for both in-person and online students

79% think that there are more opportunities to cheat during online learning

74% have admitted to cheating at least once during online instruction

70% do not think they have learned less content due to cheating during online school

55% don't think that honors and AP classes have any effect on the likelihood of cheating 

64% of students admitted to Googling answers without teacher sanction, making it the most common form of cheating

75% of students noted that open-note tests and/or assignments are utilized in their class, making it the most common tool to combat cheating
"
Combine the boredom and sadness that comes with quarantine with an online environment and people just don't care as much about school.
— Sophomore Grace Allen
Personal Interviews
The Beachcomber also conducted email interviews about this issue with three students from each grade and three teachers from different departments. 
Increased anxiety is one cause of dishonesty that students identified, especially for freshmen. There are a multitude of things for a freshman to be nervous about including AP classes, extracurriculars, sports, friends, teachers, upperclassmen and this year has presented even more. 
Freshman Madison Torbert rated her nervousness for school this year as a solid six out of 10.
"[I'm able] do things on my own time, but not [able] to get direct help," she said 
Freshman Kyndall Winston recognizes that lack of integrity is a widespread problem, but suggests that there have been enormous disruptions in the conventional school environment.
"[This makes] it hard for any student to resist temptations to cheat," she said.
Freshman Alzain Aljarallah  disagreed. 
"Either way, [we should] be honest,"  she wrote in an email. "During online learning, [we should] take the assignment or test as if we were in class."
Sophomore Grace Allen thinks it is a lack of motivation that drives students to cheat during online school. 
"Combine the boredom and sadness that comes with quarantine with an online environment and people just don't care as much about school," she wrote.
This problem is troubling to teachers, who are doing their utmost to make sure they enforce academic honesty while also maintaining a positive learning environment.
Sophomore Eleanor Cruz, however, believes that there is unnecessary pressure from  teachers, and thinks that it is up to students whether they are honest about their assignments or not. 
"[It's not] the teacher's role to enforce integrity, but to provide support when kids most need it and to not instill more pressure on us already," she wrote.
This pressure was also noted by sophomore Netta Haas. 
"My classes are difficult as usual, but there is a certain air of uncertainty about how exams and course adjustments will look for the end of this year," she wrote.
Haas described one way that teachers have adjusted instruction.
"In [a] test that I had to take, my teacher replaced multiple-choice questions with specific answers for more open questions that required a broader knowledge of the topic," she wrote "[It was]….a very effective strategy in making sure that students' answers came from their knowledge of the material and not the internet."
Senior Sabrina Fadel noted that some students are looking for shortcuts.
"I don't really [look answers up] because I don't feel the need to," she wrote "Unlike me, there probably are students who will actually look everything up either due to a lack of studying or because they want to be sure of their answers." 
Fadel suggests another motive for students' looking up answers; sometimes one simply wants to double-check their work, but is this really the best way to do so? 
Junior Hiba Ali says no.
"[I] want to earn my grade truly and to know if I don't know something," she wrote.
"
I'm doing more of a standards-based approach and basically just giving them feedback. So [when] they start doing it for that grade, the onus of the grade is on them.
— English teacher Casey Matthews
Teacher Reactions
Pandemic learning is difficult on its own, but pandemic teaching is even more challenging, especially if efforts on the part of teachers are undermined by students' academic dishonesty.
While teachers have been adjusting to the pandemic for nine months, instruction this fall has been much more rigorous, 
Spanish teacher Daria Cayne feels that a comparison simply can not be made.
"In the spring we gave assignments… and didn't really have much regular interaction with students," she wrote in an email during hybrid learning. "Now we actually meet with students, either online or in person, and are able to work more directly with them. With that comes more possibilities and opportunities for direct instruction, and as a result, more student learning, hopefully."
English teacher Casey Matthews has a very direct, yet effective, method of making sure that this aforementioned 'student learning' progresses beyond Google: eliminating tests and quizzes entirely.
"I'm making them [analyze] passages for me; I'm [assigning] a lot of writing, so could kids copy and paste and plagiarize? Absolutely," she wrote "But I'm not attaching a grade next to it; I'm doing more of a standards-based approach and basically just giving them feedback. So [when] they start doing it for that grade, the onus of the grade is on them."
For a core subject such as English to switch gears so drastically emphasizes how the pandemic has changed a lot of things. 
Math teacher John  Kaminski has made less dramatic changes in his approach.  
"Some students will do what they always do… [but these students]  will receive a poor grade on the national AP exam and therefore not have a chance to earn college credit and potentially save thousands of dollars on their college education," he wrote.  "Hopefully this motivates them to learn the material."
Student and teacher responses both suggest that this experience is collective, and both parties are doing their best to stay afloat.
"
I usually have a little bit more guilt when cheating, but this year I have less.
— anonymous student
Student Perspectives
Note: These answers were left anonymously on the Google Form
"I don't think cheating on tests would necessarily affect how much information you learn because you aren't learning information via tests, you are expressing your knowledge of what you have learned. You aren't cheating yourself out of learning information, you're cheating to make it seem like you are better at retaining the information than you actually are."
"Most of my teachers have modified their online tests and quizzes to be open-note, rather than trying to force students to behave a certain way that they can't really control. I don't think this necessarily affects my learning but rather might help to improve it due to a smaller emphasis being placed on short-term memorization, and a larger emphasis being placed on well-organized notes and overall comprehension."
"I usually have a little bit more guilt when cheating, but this year I have less. Because of limited instructional periods, it is required for us to do work outside of class. Sometimes I can't find the answers or instructions when I am not with my teacher, so it is not my, my teacher's, or the administration's fault that I am falling behind a bit."
"I don't think academic dishonesty is a huge problem, meaning that it's not such a bad thing. In life, people will be congratulated for getting the right answer through whatever means possible; it won't matter whether or not they went through all the tedious steps and memorization. "Cheating" is simply a skill that every student develops throughout high school that may help them in the future."
These anonymous quotes provide insight into some students' attitudes towards cheating.
No matter how hard teachers work to combat dishonesty, there will always be rogues who look for ways of getting the grade without working for it. However, students who work hard to learn the content will see greater benefits in the long run. 
Leave a Comment
About the Contributors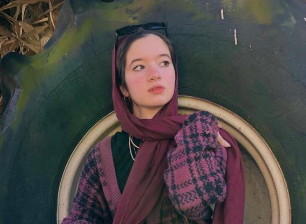 Samah Khan
Samah Khan (she/her) started writing in the fall of her sophomore year in 2020. She enjoys covering macroscopic world issues and their impacts on the Beachwood...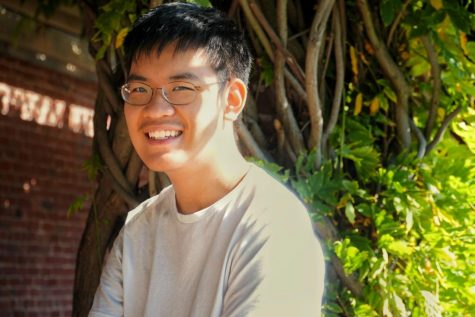 Yang Yu, Staff Illustrator
Yang began illustrating for the Beachcomber in the fall of 2019. In addition to this, he participates in the school's Academic Challenge and Science Olympiad...