MAC Scholars Honor Black History Month
BHS held a Black History Month assembly on February 21.
The assembly was conducted by the Minority Achievement Committee (MAC) Scholars, who aimed to initiate a student-led conversation and welcome more minorities into the club.
"We wanted to put together a piece for everyone here in the district just to celebrate the enrichment and the culture that we have in our culture," co-adviser Kortez Wilson said.
Instead of a live speaker presentation, co-adviser Kathryn Barney and video production teacher Marc Chalice prepared a series of videos to focus on the student voice.
"We wanted to make sure that students had a voice and that it was done in a way that could be received by the student body," Barney said.
"A lot of times I feel like adults are talking to students, but students are not engaging in the conversations together, so hopefully this opens a door for insight and for communication among peers," she added.
The first video explained the origin of Black History Month, which was established to recognize the accomplishments of black Americans. For the month of February, students from MAC Scholars read a fact every morning over the intercom about notable African Americans throughout history.
"African American history is American history," Barney said. "There wouldn't be any American history without black history; they are one and the same." 
The second video was a compilation of interviews by students in MAC Scholars in regards to the diversity within the school district.
"We all thought that it would be a good idea to speak to you, the students, and get a better perspective instead of just hearing us as adults talk about where we've come from," Wilson said.
In the video, students explained what diversity meant to them.
"Diversity, to me, is when people from different cultures get together and embrace who they are individually, but also take time to recognize other peoples' differences," said senior Cassidy Gilliam, who is the president of MAC Scholars.
"
Diversity, to me, is when people from different cultures get together and embrace who they are individually, but also take time to recognize other peoples' differences.
— MAC Scholars President Cassidy Gilliam
Students also explained how they plan to make an impact on their community, how BHS has changed them and what they enjoy about BHS.
"BHS has changed me by inviting new people and new cultures into my everyday life," freshman Nory'M Strickland said.
The last video was a montage of photos showing what the MAC Scholars group has been involved in over the last few years.
Junior Carrington Peavy hopes the assembly will encourage more students to join MAC Scholars.
"We're the Minority Achievement Committee, not black student group," Peavy said. "It's not like an affinity group. Anybody can join. It's just been solely African American for so long that it's developed that stigma that it's only for African American people, but I think the assembly has definitely made some people think about joining in the future."
Peavy wants to bring a cultural focus to MAC Scholars.
"At the end of the day, MAC Scholars should definitely become a place where we can uplift people," she said. "Although it has been more African American-oriented, I would like to change that and make it a club where everyone can come together."
"It's for anybody that wants to take part," Barney added. "If you're Asian, if you're Middle Eastern, if you're white—anybody can be a part because it's all about learning from each other and how to work with each other."
From April 2-4, MAC Scholars planned to visit Hampton University and Norfolk University in Virginia, two historically black universities, but the trip was canceled due to the spread of coronavirus in Ohio.
Leave a Comment
About the Contributor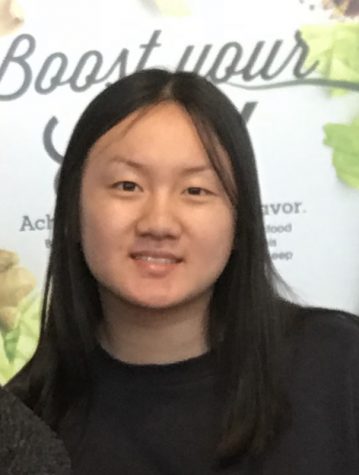 Vivian Li, Editor-in-Chief
Vivian Li began writing for the Beachcomber in 2016. She covers various news and feature stories in BHS and the community. In addition to writing for the...