Governor DeWine Closes Schools Until April 6
Ohio Governor Mike DeWine ordered a three-week spring break for Ohio K12 schools and banned gatherings of more than 100 people after a fifth case of coronavirus was confirmed in Ohio earlier today.
Schools will be closed from the end of the day Monday, March 16 to April 6. Child care facilities will not be shut down.
Most students are elated at the extended spring break, but have also expressed concern over the growing pandemic.
"Obviously it's for very sad reasons, but obviously I'm also very happy that we don't have school," junior Sanjana Murthy said.
Junior Neha Chellu agreed.
"I am really sad that it's gotten to this extent, but since the administration hasn't given us any snow days so far, it's a relief that we finally get to use these calamity days," she said.
Some students believe that the reactions are too extreme.
"Maybe there's an overinflated fear of it," senior Joey Lewis said.
"I think it sucks—it's annoying to have online school… I'd rather just be in school," sophomore Noy Keren said. "I also think it's a little overdramatic."
Leave a Comment
About the Contributor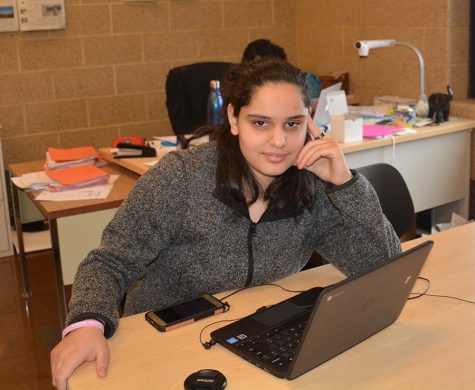 Nakita Reidenbach, Staff Writer
Nakita Reidenbach has been writing for the Beachomber since fall of 2017. She enjoys writing about a variety of topics including sports and feature stories....