Choosing to Participate Projects Teach Students to Get Involved
For the past 15 years, students in the human rights & conflict class have completed Choosing to Participate projects (CTP).
Social studies teacher Pam Ogilvy, who has taught the class for the past three years, hopes her students learn that their voices matter.
"So often teenagers are told 'You don't vote; you don't work; you're lazy; your face is in your phone all the time,'" she said. "But your voices do actually matter, especially because you're going to be inheriting a lot of the problems of the generations before you."
Students in Ogilvy's fall semester class presented their projects on Jan. 6-9.
Junior Carrington Peavy focused on a proposed merger of the governments of Cleveland and Cuyahoga County.
Peavy, along with seniors Jared Zullig and David Israelstam, made pins, a poster and an Instagram account for their cause.
"The goal of the project was to improve the infrastructure of East Cleveland," Peavy said.
Peavy explained that the separation of city and county governments makes it difficult for parts of the county to access high-quality services.
She also advocates merging Cleveland with East Cleveland.
"Making  [them] into one city would help Cleveland qualify for a lot of money that would go to reconstructing East Cleveland and many different projects that would enhance the city," Peavy said.
In addition to spreading information about the benefits of a merger, Peavy's group collected school supplies for Chapelside Cleveland Academy in East Cleveland.
"
People make choices and choices make history. If kids choose to get involved, they can make a significant impact.
— Social Studies Teacher Pam Ogilvy
Senior Abby Adams's group, including junior Tamiyah Taylor, sophomores Miranda Desatnik and Roni Avitan and seniors Sabrina Machtay and Aliza Bergman, focused on "trying to get more recycling bins in our schools." They aimed to provide more recycling receptacles throughout the school, such as in the cafeteria.
To do this, she and her group collected signatures to show support for getting more bins.
Another group, consisting of sophomore Maya Velazquez, Ingrid Maier and Megan Wooley, focused on something less tangible but just as important. They aimed at decreasing the use of common phrases that belittle genuine mental health issues.
These phrases include "My favorite show got cancelled. I'm so depressed." and "I need everything organized, I must have OCD."
To encourage people to be more conscious of their word choice, Velazquez's group had notecards and phrases available for people to replace these phrases with something else. If they replaced it, they got a bracelet, a sour twist and were asked to sign their name on the group's poster which read "Stop Sour Sayings."
On the walls of Ogilvy's room are paintings, posters and flyers from past CTP projects.
One of the most memorable projects is the "Wall of Heroes" across from the library. Seniors write names of "heroes" who made an impact on their life. The project started in 2016 and is carried on traditionally every year by the graduating class of seniors.
Additionally, our school's GSA (formerly Gay-Straight Alliance, now  Gender & Sexuality Alliance) was started as a CTP project by Mitzi Horrigan, who graduated in 2009.
The human rights & conflict class was started by social studies teacher Andy Glickman in 1998 and was taken over in 2003 by social studies teacher Greg Deegan, who started the CTP projects in 2005, Ogilvy explained.
Ogilvy began teaching human rights after Deegan left to take a job at University Circle, Inc.
"People make choices and choices make history. If kids choose to get involved, they can make a significant impact," Ogilvy said.
Leave a Comment
About the Contributors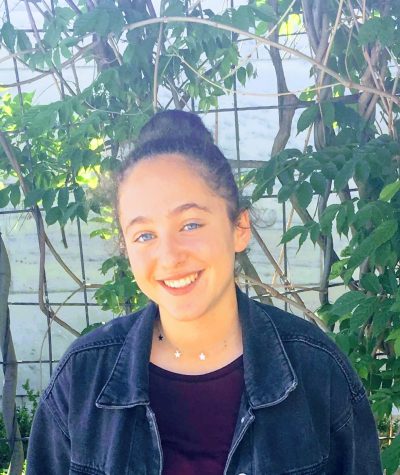 Tal Rothberg, News Editor
Tal Rothberg (she/her) began writing for the Beachcomber in the fall of 2018. Tal enjoys covering local stories and school events. In her free time, Tal...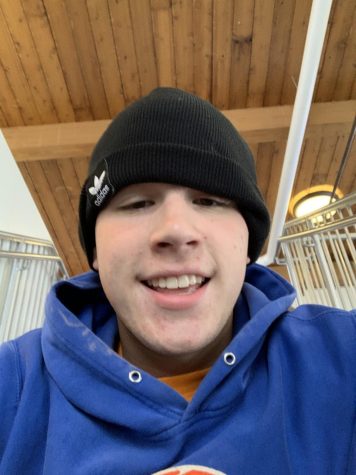 Ian Stender, Opinion Editor
Ian Stender began writing for the Beachcomber in 2018. He covers all types of stories.  In addition to writing for the Beachcomber, he's on the baseball...