Speech and Debate Team Relaunched
Juniors Yoav Pinhasi and Somin Jung have brought speech and debate back to BHS. 
It has been two years since the school has had a debate team. 
English teacher Nicole Majercak coached the team beginning in 2008, but it went defunct in 2016-17 when she was no longer able to coach the team.
Jung and Pinhasi wanted students to have an opportunity to improve their debating skills.
"[Our main goal is] to allow students to critically evaluate significant issues and arguments while also improving verbal and written communication skills," Pinhasi said.
The debate team coach is Erica Stubbs, a Title I tutor in the English department. Attorney Yasmina Martin is the assistant coach. 
Although team leaders held previous meetings, the first meeting open to all students was Thursday, Oct. 24. Around 20 kids attended.
 "We introduced the club–the types and formal structures of debate and speech events and asked students to [introduce themselves]," Pinhasi said.
Students were also asked to take a position on a dummy resolution about whether to replace summer break with year-round two-week breaks and to give more formal one-minute speeches on whether awards should be given in sports and academic competitions.
"
[We want to debate] political and socio-economic issues that are important to students and relevant in competitions."
— Junior Yoav Pinhasi
They plan to debate topics ranging from serious to silly, including whether Santa Claus is good or evil. 
"[We want to debate] political and socio-economic issues that are important to students and relevant in competitions, in communities around us, and in life," Pinhasi said.
They plan on attending competitions at the local level for now on certain Saturdays. The first tournament they will have the opportunity to compete in will be at Chagrin Falls on Nov. 16. The local season ends February. 
Speech and debate tournaments include competitions in congressional debate, dramatic interpretation, Lincoln-Douglas debate, and original oratory. Students who qualify can compete at state and national tournaments.
However, before that, they have a lot of work to do. The team will begin by focusing on congressional debate.
"[We will] focus on acclimating to public speaking, developing speech content and rhetoric and other fundamental skills of persuasion" Pinhasi said.  
"[We will practice writing and giving speeches], engaging in structured debates, and preparing for competitions," he added.
"We encourage anyone with an interest in debate, speech or communication to consider joining," Jung said. "Debate club is a medium for expression, and we encourage interested students to take advantage of the opportunity."
Leave a Comment
About the Contributor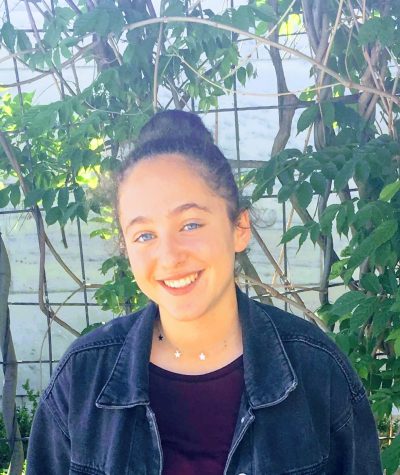 Tal Rothberg, News Editor
Tal Rothberg (she/her) began writing for the Beachcomber in the fall of 2018. Tal enjoys covering local stories and school events. In her free time, Tal...