Club Leaders Pitch For New Members
As the school year begins, BHS clubs are recruiting.
One way of doing so is the activities fair, which was held on Friday, Aug. 25 during lunch periods.
After getting the attention of students in the bustling cafeteria, representatives from each club shared the details and benefits of joining their club.
One of the delegates who spoke was junior Orly Einhorn, the Editor-in-Chief of Introspect, the BHS literary magazine. Einhorn thinks the activities fair helped to persuade students to join clubs.
"I've had people come up to me and ask about Introspect and when we meet," Einhorn said. "It also really gets people talking about what they're interested in, which I think it great, even if it's not one of my clubs."
Student Activities Coordinator Craig Alexander agreed that this year's activities fair was effective.
"I think that the freshman and sophomore classes want to be more involved in the high school, so that makes the activities fair more successful," he said.
BHS has been holding an annual activities fair for as long as Alexander has been in charge of student activities.
"We used to do [the activities fair] in a before-school assembly, but that stopped working out because students weren't attending, so we started doing them during lunch," Alexander said.
Sophomore Yingying Gao said BHS has a wide variety of clubs to meet all student interests.
"It's also a good chance to make new friends and socialize," she added.
"I definitely think BHS has a lot of diverse places where kids can pursue their interests and their passions," junior Jing-Jing Shen said.
"A lot of clubs have been formed previously and sort of faded away as people graduated and such, but we're getting a lot of new ideas for clubs," Shen said. "There's a lot of great stuff that's out there, but also there's great opportunities if anybody has a new idea."
Despite being a small school, BHS clubs still maintain strong membership.
"
There's just so much out there. It's a great chance for anybody to really pursue what they're interested in.
— Junior Jing-Jing Shen
"Considering how small BHS is compared to schools like Solon, it's incredible that we can have clubs like the ASL club, which has seventy, eighty members," Einhorn said.
"I think just having your clubs be open and encouraging people to come really contributes to your numbers," Shen said. "The good part about having such a small school is that you know that people who join your clubs usually are going to be very interested in what they're doing."
Einhorn recommends that students try and get involved in as many clubs as they can.
"Each club is so rewarding," she said. "We are so lucky to have so many options available to us."
"There's just so much out there," Shen said. "It's a great chance for anybody to really pursue what they're interested in."
A second round of the  activities fair will be held for parents on Wednesday, Sept. 13 from 6:45 p.m. to 8:30 p.m. during open house.
Leave a Comment
About the Contributor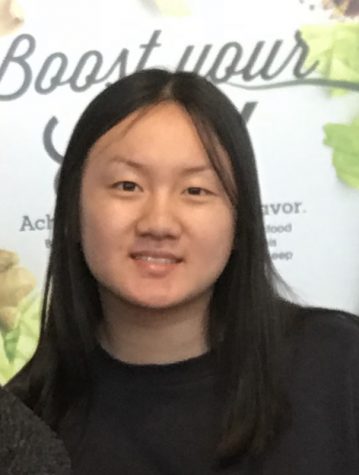 Vivian Li, Editor-in-Chief
Vivian Li began writing for the Beachcomber in 2016. She covers various news and feature stories in BHS and the community. In addition to writing for the...