Students Meet Principal Candidates at Open Forum
Hardis to Recommend a Candidate to be Hired at April 24 School Board Meeting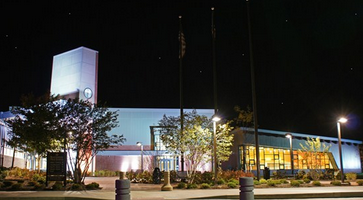 Advertisement
Hang on for a minute...we're trying to find some more stories you might like.
After considering approximately 70 applicants for the BHS principal position, district administrators have narrowed the search to two.
On the evening of Sunday, April 9, a group of students gathered in the high school library for a chance to meet the final candidates, Mark Smithberger and Tony Srithai.
Superintendent Dr. Bob Hardis explained in an email that he was looking for candidates who bring strong leadership skills and commitment to the position.
"Beachwood High School deserves a principal who is thoughtful, smart, articulate and firm in his or her convictions," he wrote. "That leader also needs to have the energy and desire to work very hard and be committed to doing so for at least five years so that his or her work has continuity and is sustainable."
The candidates attended separate forums the same evening for BHS staff and for members of the community.
Smithberger, the first candidate who was introduced to students, has been principal of Strongsville High School since 2013 and has also worked as a teacher and administrator in the Bay Village and Berkshire school districts. He holds several degrees from Ashland University and is currently working on his Doctorate.
Srithai, the second candidate introduced, has worked as a curriculum coordinator, assistant principal and teacher in the Chapel Hill-Carrboro City Schools in North Carolina. He holds a number of degrees from The University of North Carolina at Chapel Hill, from which he expects to earn his Doctorate this May.
Each candidate was given 45 minutes to meet with students. They shared information about their education and experience, but a big portion of the open forum was reserved for questions and answers. Students had the opportunity to ask about the candidates' policies, future plans and educational beliefs.
"
I don't want to change the culture; I want to enhance the culture."
— Principal candidate Mark Smithberger
Junior Mia Knight enjoyed the opportunity to speak openly with the candidates.
"I liked that we were able to have an actual conversation," she said. "It was great to see their personalities."
Smithberger expressed an eagerness to move from a large high school such as Strongsville to a smaller and more diverse school system such as Beachwood.
"Beachwood [exhibits] high achievement and is also a place where I can get to know everyone," he said.
If he gets the job, Smithberger hopes to get to know everyone in the school. He explained that in a large school like Strongsville High School, that is almost impossible to do. He prides himself on knowing about half of the 2,000 students there.
If hired, Smithberger looks forward to adjusting to Beachwood's unique culture.
"Every school has its own way; I'm just going to have to learn the Beachwood way," he said. "I don't want to change the culture; I want to enhance the culture."
One of the things Smithberger is proud of from his time at Strongsville is the Leadership Academy he started. The program provides students the opportunity to plan and implement community service projects. He would hope to implement a similar program here at BHS.
"I would love to have it at Beachwood, but given that I don't yet know the schedule, I can't make that decision yet," he said. "Once I know the schedules, I'll be able to [determine how to] implement the program."
During the discussion, Smithberger asked a lot of questions of the students in attendance. He asked about each individual's aspirations and about the student population as a whole.
At the end of his allotted time, Smithberger went to the community open forum, and Srithai had the opportunity to talk to students.
Srithai explained that he recently moved to Cleveland from North Carolina for family commitments.
"
I never want to turn a student into a statistic or a number."
— Principal candidate Tony Srithai
Srithai seemed to want to know the students just as much as Smithberger.
"I'd be sure to meet with a number of people to feel out the current reality of Beachwood," he said. "Once I get a vision of where Beachwood is in the present and should be in the future, I'd set goals on how to reach that vision."
Some students expressed concern that this would be Srithai's first job as a high school principal.
But Srithai reassured students that he would stay focused on students' best interests, asking himself whenever he acts: 'How will it affect the students?'
"I never want to turn a student into a statistic or a number," he said.
Srithai also expressed his goal of giving students a well-rounded learning experience that helps prepare for their future after high school.
"I want to groom students to be future contributors to Beachwood," he said.
As the open forum came to an end, the students had an opportunity to debrief.
Junior Sridhar Uppalapati felt that both candidates brought their own strengths.
"Mr. Smithberger had an outgoing and fun personality, and his seven years of experience at Strongsville would be valuable," he said. "On the other hand, Mr. Srithai has a very good vision for what he wants to see in the classroom, and Beachwood has not recently had such an academically-focused principal."
"On the other hand, Mr. Srithai's recent experience has been in an office." Uppalapati added that it may take a few years for Srithai to master the high school principal job.
"Smithberger seemed to have more of a connection to students," Knight said.
Sophomore Brady Safenovitz agreed.
"I feel like Mr. Smithberger would be better for Beachwood because he has more experience and better connection with the kids," he said. "However, I liked them both a lot."
The overall consensus of the students at the forum was that Beachwood is fortunate to be able to consider two well-qualified candidates.
Not only did Smithberger and Srithai both seem to have the experience to excel in this school district, but also showed an immense amount of excitement in having a chance to leave their own legacy at the high school.
Within the next few days, Hardis plans to announce which candidate he will be moving forward.
"I will recommend that one of the two finalists be hired by the Board of Education at their April 24 meeting," he wrote.