Online Latin Now Available to BHS Students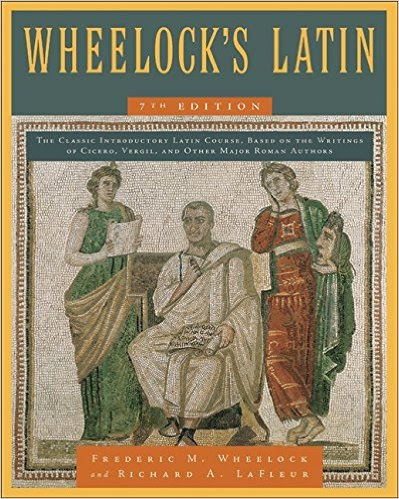 BHS has introduced a new option to world language course offerings this year: an online Latin course, also now available in the middle school.
One of the oldest languages in the world, Latin is the progenitor of several other major world languages––including English, Spanish, French and Italian. Many students are inclined to take Latin to learn more about the foundations of their own languages.
Senior Yuke Zheng is one of them.
"I know that Latin roots are really important in the English language, and I was interested in pursuing another language," he said.  "The difference so far is that––in my opinion––there's less work to do because we have a lot of time to watch the videos and then do the homework."
The class is instructed by Shawn Daniels, who is teaching the course online from Dayton, and who looks forward to his first experience working with Beachwood students.
"The staff and faculty seem really supportive, and I have some wonderful students," he said.
The course is conducted almost completely through Google Classroom.
"I record and edit videos that take the place of in-class lecture, post all homework assignments, [and] try to post regular updates and addenda as they become relevant," he said.
Daniels is convinced that as long as his students take advantage of the resources available, they will quickly adjust to the different format of an online course.
"One of the challenges of online courses is that, unless a student takes advantage of every tool available, they're going to [need to be ] much more self-driven than in a normal class, where you see a teacher every day and are accountable to someone face-to-face," he said.  "So while my first task is to make sure that I convey the concepts of the Latin language as clearly as possible, I also want to make sure I help students succeed when they have to do so much on their own."
Although there are downsides due to not being able to meet with his students face to face, Daniels is very attentive to his students' needs.
"
The class is harder in the sense that it requires more dedication from the student.
— Senior Jennifer Yen
"He is just as accessible as a normal teacher because you can just contact him via Google chat at any time and he'll answer," Zheng said.
Senior Jennifer Yen, who is also taking the class, explains that the online format requires her to be more self-motivated.
"The class is harder in the sense that it requires more dedication from the student," she said. "It's up to me to watch the explanatory videos and learn the vocab, because we're not going to discuss the content in a traditional classroom."
Despite lacking the guidance provided in a traditional class, both Zheng and Yen are optimistic about their success with Latin.
Daniels is getting comfortable with Beachwood's routines.
"We're just getting started, and although it's been a chaotic first month and a half, I think we're starting to get into a rhythm," he said.
Leave a Comment
About the Contributor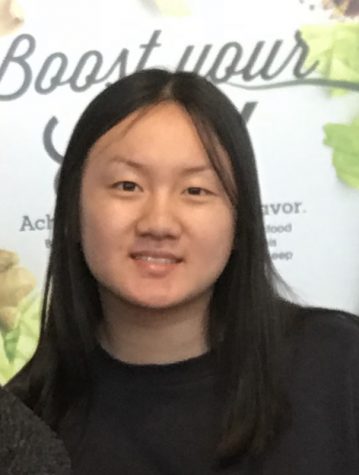 Vivian Li, Editor-in-Chief
Vivian Li began writing for the Beachcomber in 2016. She covers various news and feature stories in BHS and the community. In addition to writing for the...