English Dept. to Offer African American and East Asian Literature Courses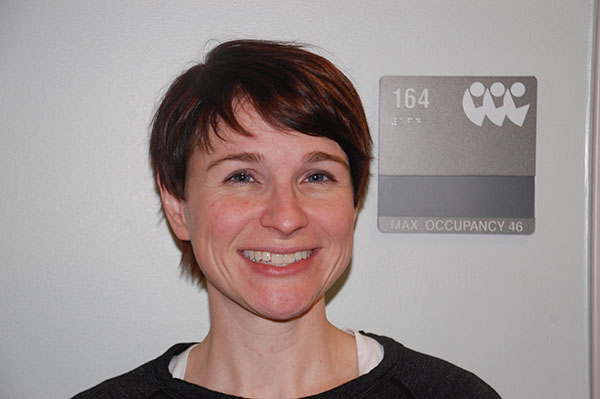 Advertisement
Hang on for a minute...we're trying to find some more stories you might like.
Starting next year, BHS students will have the opportunity to take two new one-semester English courses: African American Literature and East Asian Literature. English teacher Casey Matthews will be the instructor for both.
Matthews has wanted to teach these courses for many years, but this will be her first opportunity to do so. The courses will be offered primarily to juniors and seniors.
"The literature we will be reading is difficult; there's some violence… and it's going to require more sophistication in analyzing literature," said Matthews.
Matthews added that the new courses will not be substitutes for regular College Prep English classes, but will be English electives. She wants students to know that these new course offerings will be challenging and will involve extensive reading and writing.
"In African American Literature, one of the first books that we're going to read is The Narrative of the Life of the American Slave, by Frederick Douglass," said Matthews. Matthews added that another book in the course will be Native Son by prominent author Richard Wright. "Native Son is a very violent and brutal book, but it is amazing."
Matthews is passionate about African American Literature and believes that too many African American writers are overlooked by traditional textbooks.
The new East Asian Literature course will include works by Chinese, Japanese and Korean authors.  "The course will look at the effects of Confucianism on literature and society, as well as literature written about war," explained Matthews.  The course also will focus on Asian leaders such as Mao Zedong of China and the emperors of Japan. Matthews hopes that the course will help students understand cultural differences.  "The East Asian ideologies are very different from the American ones," she emphasized.
Matthews became interested in African American Literature and East Asian Literature in college and continued her studies in graduate school. Last summer, she took a graduate level class on Chinese and Japanese history. This summer, she has applied to a seminar at Duke University on African American culture and literature.
BHS Principal Ed Klein is very enthusiastic about the new courses. "I think that any time we can have more courses and more specialized instruction, we provide a great opportunity for our students to develop specific skills and knowledge," said Klein.
Klein appreciates that Matthews took the initiative to design the courses and that she was persistent about including the courses in the high school curriculum. "I think that it speaks to her level of professionalism and her commitment to the school as a whole," he said.
Assistant Superintendent Robert Hardis is also looking forward to the new courses. "I am confident Mrs. Matthews will do an excellent job leading these courses. I know she has a deep interest in exposing our students to a wide variety of literature and diverse views and perspectives," commented Hardis. "The courses will offer an opportunity for students to study the literature and culture of two groups of people in much more depth than what can be incorporated into a traditional English course."
Matthews emphasized that Beachwood is fortunate to have a diverse student population. "I think we should have classes that reflect this diversity," she said.