14 Seniors Qualify for National Merit Recognition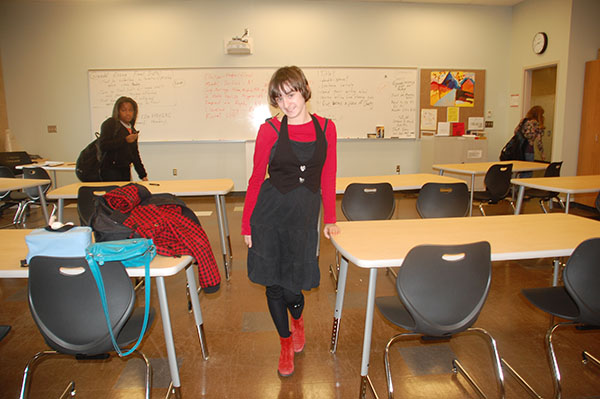 Advertisement
Hang on for a minute...we're trying to find some more stories you might like.
By Ali Pinhasi, News Editor
Fourteen students, representing more than 10% of Beachwood's senior class, received honors from the National Merit Scholarship Program (NMSQP) this year.
Six of the students are semi-finalists, including Maxwell Barnett, Ilana Blumin, Wooyoung Lee, Aaron Shifrin, James Starkman and Erlein Tacastacas.
Eight are commended students, including Lizzie Bream, Robbie Kaufman, Jake Lowenkamp, Jon Sender, Julia Winkeler and Max Yanowitz.
Toni Nicholas and Nick Greene were recognized as outstanding participants.
"This is a huge deal," said Principal Ed Klein. "You don't see this number come up a lot." This percentage of students given honors is rare because when the kids were entered into the competition, their scores were ranked among an approximate 1.5 million other students who also took the PSAT.
All BHS students who took the PSAT were automatically entered into the competition. Out of the 1.5 million students who take the test each year, the top 50,000 scorers are recognized. Those who are ranked into the competition are notified through the mail. Of the 50,000 recognized students, 34,000 of the kids are commended. 16,000 students from the commended students are semi-finalists. 15,000 students of those 15,000 are notified as finalists and compete for one of 8,300 spots for a $2,500 scholarship.
Lizzie Bream explained, "It's a win-win situation because I'm honored and I don't have to do much work."
Though the competition is something that colleges pay attention to and is, as Klein said, "something you can brag about", it seems not to have affected the students much.
Nick Greene explained, "It doesn't affect where I'm going to college."
This number reflects on both the students and on the school. "[The number] shows the high quality and caliber of both the teaching and learning [taking place at our school]," Principal Klein said.