To celebrate the diversity of our small class, the journalism class held a multicultural party on Thursday, Oct. 20.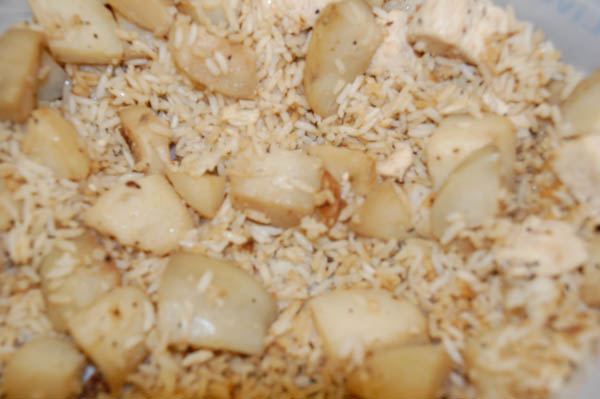 Grace Kagai, an exchange student from Kenya, said, "I brought rice, which we call "mchele" in Swahili and "muchele" in Kikuyu. I made it using potatoes( viazi or waru), chicken (nyama) and the white rice. I fried potatoes and meat separatly, then boiled the rice and later mixed it up."
Freshman Anthony Kwon, a Korean student, brought bi bim bop, a Korean dish served with rice. "My mother and I cooked rice, vegetables, and ground meat. When I got to class, I mixed in chili sauce."
Senior Maya Saab, a Lebanese American, brought Labne,  a strained yogurt eaten often in the Middle East. It's made by draining yogurt through linen, and can be eaten with anything. It can be used as a sandwhich spread, or used as a dip for chips or baked pita bread. It can be flavored with crushed mint and olive oil as well. "My dad makes his own labne at home, but you can buy it in stores too," said Maya.
"I enjoyed Anthony's dish the most," said senior Ari Rabinowitz.  "I don't usually  get to experience homemade Korean food and it was pretty interesting to learn that Anthony brings Korean food for lunch on a regular basis.
Vance Gulley said, "The food I enjoyed most was labne. It was very chill and smooth. I liked it with the chips"