Top 12 Advances to Top 7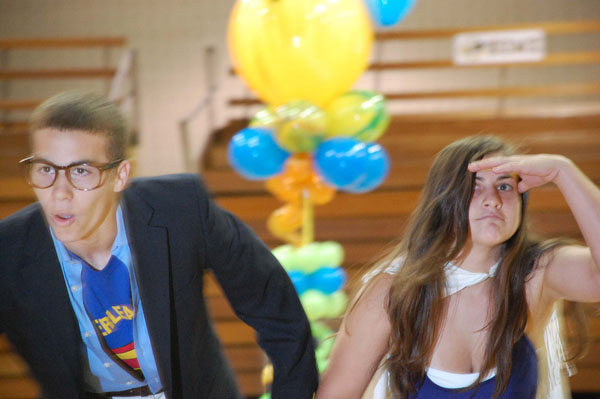 Read Beachcomber interviews with the top 7 candidates for homecoming queen.

Beachcomber reporter Masha Soprunova asked candidates the following questions:
1) How high were your heels at the assembly?
2) Who do you think is your biggest threat in the competition?
Ashley Dudley
1) Zero inches
2) Dale Edwards… but really I think everyone has a fair shot
Amy Eisenberg
1) 4-5 inches
2) Olivia duh!
Sammy Felman
1) no heels
2) Olivia
Ena Jones
1) barefoot so zero!
2) Mr. Davis
Olivia Mayfield
1) 5 inches
2) All of the girls. It's a really good group this year! I love them all!
Eva Muschkin
1) 5 inches
2) Amy is such a threat
Brooke Peskin
1) 5 inches
2) Amy for obvious reasons
Top six to top three will be voted on Sept. 14
Top three to top one will be voted on Sept. 16