How Missing People are Found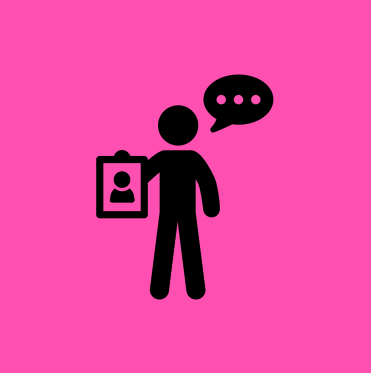 When a Beachwood teen went missing in late August, the Beachwood police mobilized a search and found the missing person within 25 hours. 
The search involved many different parties, including the Valley Enforcement Group, UAS TEAM (DRONE), the Missing Persons Unit and the Urban Search and Rescue Team as well as Beachwood citizens.
Over 14,000 children went missing in Ohio in 2021, and of those, 97% were found alive. 415 were never found. 
Beachwood's Director of Security Officer C.J. Piro explained how law enforcement responds when a person goes missing.
"A police search starts with us being initially notified by a friend or relative that the person is missing," Piro said. "We start small by asking if they have any friends or locations where they may be."
The responding officer begins the search by making phone calls and visiting places where the missing person may be, and gradually expanding the search area.
"
If you have a friend [who is in crisis] speak with them and stay in touch with them. Let a trusted adult know that they are considering running away and there may be a possibility for them to be talked to and counseled to prevent it.
— Officer C.J. Piro
 The process depends on who the missing person is.
"The situations of elderly persons or children are slightly different situations as [both] can be more vulnerable," he said. "An elderly person may be sick, weak, or frail, as with a child who may not have fully developed adult senses yet. These are the types of situations where we have to step everything up."
When it becomes clear that a situation is serious, the Beachwood Police Dept. mobilizes a regional task force called the "Eastern Department Enforcement Group." This group is an official governmental task force for the Beachwood police department and surrounding cities, according to Piro. 
This task force is made of several different departments surrounding Beachwood. These task forces have many specialties to offer like Drones, K9s, special investigators and detectives, and many more unique features.
K-9 units are composed of police dogs who serve in the force for 6-9 years. Police dogs serve many different purposes depending on their breed, one common breed of dog that works on the force is the German Shepherd. There are, however, many more dogs that work in specific fields such as basset hounds, or bloodhounds. These dogs are known for their sense of smell and are used in some cases to find missing people. 
Police Drones have recently been implemented into the police force as a valuable resource for police departments. They are cost effective and very efficient in their jobs. Especially in the case of finding missing people.
"Drones are excellent and serve their purpose for law enforcement by assisting in finding missing people by getting a better aerial view," Piro said.  
Although Beachwood is a well-funded police department, it does not have the resources of a larger city.
"An urban department like the Cleveland police may have a whole unit that specializes in this type of situation," Piro said.
Piro also explained that it is important for teens to look out for each other.  
"If you have a friend [who is in crisis] speak with them and stay in touch with them," he said. "Let a trusted adult know that they are considering running away and there may be a possibility for them to be talked to and counseled to prevent it."
If you or someone you know is in crisis or is struggling, there are ways to get help.
National Suicide Prevention Lifeline
Call 1-800-273-TALK (8255)
Crisis Text Line
Text "HELLO" to 741741
The Cuyahoga County Missing Persons website further has recommendations for parents. 
The agency recommends that parents have a complete written description of the child, clear digital photos and a DNA sample. It is also recommended that parents know children's location at all times, don't leave children unattended in a vehicle and teach them basic safety skills. 
In certain cases, officials ask for help from the public. 
"Police spark public responses through social media networks," Piro said. "If it is a student, schools will also get involved with their social media pages, which is great because it helps spread the word quickly [to inform the public] about the situation."
However, public responses are not always effective.  Police sometimes receive outlandish tips which lead them to chase false leads. But in the end, Piro says it is better to chase a false lead than to not chase a real one. 
Guidance counselor Jason Downey explained some of the factors that contribute to a teenager running away. 
"Parent miscommunication and disagreements, stress that they are receiving from school or home, friends, extended curfew, use of technology, significant others that parents don't allow, these and some of the reasons for why students go missing," he said.
Downey also explained how schools can help. When a student returns to school, the adjustment can be challenging. To ease the process, schools can develop a back-to-school plan, which might include routine check-ins and a process of intakes with the student to see how they are doing. 
Leave a Comment
About the Contributors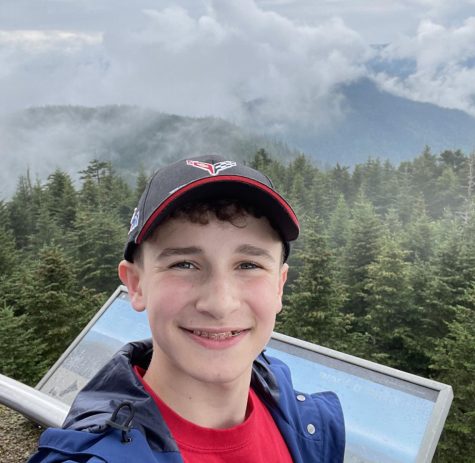 Isaac Gorodeski, Features Editor
Isaac Gorodeski began writing for the Beachcomber in February of 2022. He is interested in writing on current events and many other topics. When not writing...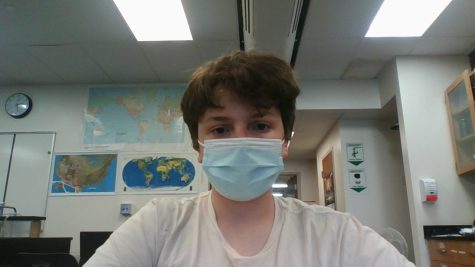 Elijah Kriwinsky, Arts & Life Editor


Elijah Kriwinsky started working for The Beachcomber in Fall 2021. He is interested in covering a range of topics. When not writing for The Beachcomber,...