Asian Affinity Club Raises Awareness
BHS students formed an Asian affinity club this fall to raise awareness about Asian cultures.
The founders are juniors Anna Zhao, Sara Ahn, Vivian Myers and Allen Yu as well as sophomores Amy Zhou and Anah Khan.
"Each meeting will be focused on a different country or different cultural holiday," Zhao said.
Special education aide Collin Eiker advises the club. 
The club is already one of the biggest at BHS. Over 40 people showed up to the first meeting, and they will have to find a new location to meet since they are in danger of exceeding the library's capacity according to fire code. 
"I think people will keep coming back," Zhao said. "I think they really enjoyed it."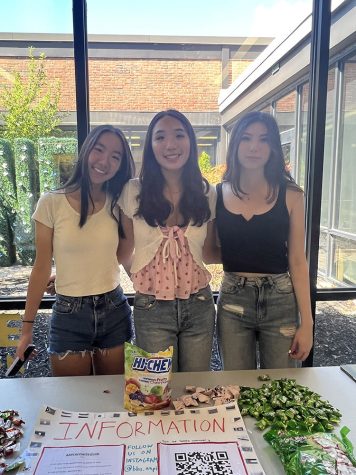 All are welcome to join. 
"A lot of our members aren't even Asian," Ahn said. "It's probably half and half."
"Because a lot of our club members are not Asian, they might not know certain things, so we just want to spread awareness," Myers said.
At the first meeting on Sept. 13, club members learned about the Mid-Autumn festival, which is celebrated in many Asian cultures. 
"I am Chinese, so I talked about my experience and we brought in cultural foods," Zhao said. 
For its Asian members, the club serves as a safe space to talk about their culture and represent themselves; it also allows them to feel safe with other Asian students and also to help spread awareness of their culture to non-Asian students, making it a safe space for everyone.
The club also aims to do community outreach by fundraising and giving profits to organizations that advocate for Asian Americans. 
"I think there are a lot of misunderstandings people have about Asian culture, and the club is a great way to appreciate Asian culture and help Asian people feel more proud of their heritage and to spread our culture so everyone can appreciate it too," Zhao said.
The club founders also hope to make change in the Beachwood community by advocating for justice for Asian students so that teachers will respect students' religious and cultural holidays as they do with some other groups.
"We are working with the [school district] so teachers can't assign homework or quizzes on Asian holidays like the Chinese New Year," Myers said.
The club's second meeting will be this afternoon, Oct. 20 in the community room. They will learn about the Hindu festival of Diwali, which is this week.
Leave a Comment
About the Contributor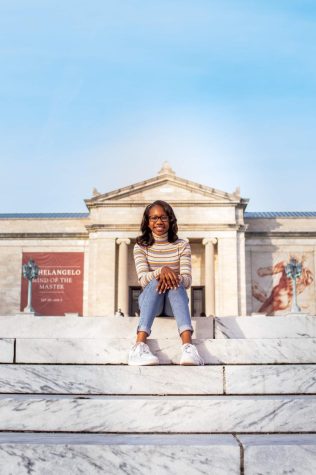 Taia Menefee, Staff Writer
Taia Menefee started writing for the Beachcomber in fall of 2021. She is interested in covering arts and life. When not writing for the Beachcomber, she...