More Than a Disciplinarian
Beachwood's new assistant principal may pass out detention slips, but she also offers candy and a listening ear
Assistant Principal Aubrei Erkins has adorned her office to be inviting, with inspirational quotes on pillows, decorations and a bowl of candy on her desk. 
Erkins also places snacks for students outside of her office, typically on Mondays and Fridays. She does this so that she can come across as more than a disciplinarian.
"I want students to see me for reasons other than just being in trouble," Erkins said. "I want you to come in if you have a class that you're having an issue in, or maybe if you and your friend aren't getting along." 
"I'm here to help with that too," she added. "I don't just give out detentions and things like that, So, I'm excited to just bring that positivity."
Erkins came to Beachwood this year after working at Warrensville for one year. A graduate of Shaker Heights High School, Erkins first taught English and coached Cheerleading in Norfolk, Virginia but wanted to reconnect to her roots and came back to Ohio. 
For 11 years she worked as a middle and high school English teacher and Athletic Director in the East Cleveland Public Schools. 
Erkins also worked at the Rock and Roll Hall of Fame as a curriculum specialist. There, she updated the curriculum to better reflect today's popular music.  
"I've always loved curriculum," Erkins said. "I like to see how it changes and find out what works best for students today." 
Erkins also mentioned that she will work with social studies teachers as the social studies curriculum is under revision this year.
She earned her Bachelors in English from Kent State and studied at Notre Dame College to get a Master's in Educational Leadership.
She says she came to Beachwood because she loves the community. She notes how teachers typically stay in Beachwood and how many parents move to the city because of the educational opportunities. 
"I love the community feel of it," she said. "Going to the sporting events and the things that I've been to, I've just felt like 'this is going to be a great community to be a part of.'"
"I noticed that a lot of teachers stay, and there's a reason for that: people stay in the place that they love and that's the community I want to be a part of," she added.
"I am very approachable and [students] can come see me any time…" she said. "I try to leave my door [open]… if I'm not involved in anything, my door's open… I want to get to know the students."
"I look forward to just being involved," she added. "I don't clock in and out… I love to be a part of doing things extracurricular.. And see you and what your interests are." 
When she first came to Beachwood, Erkins was enforcing the dress code, but after hearing from students, she realised how outdated the handbook was in this regard and is working with administration to update it. 
"I can't promise that everything is going to change or how it will change, but I can say it will not just be administrators involved in this decision, there will be students, there will be teachers, there will be others… staff that will be involved in helping to make a decision that works best for Beachwood," she said.
Leave a Comment
About the Contributors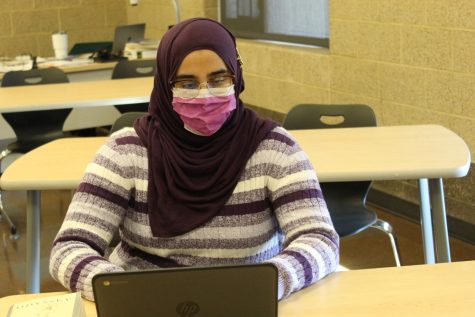 Hiba Ali, Editor-in-Chief
Hiba Z. Ali began writing for the Beachcomber in fall of 2019. She covers diversity in the school. In addition to writing for the Beachcomber, she also...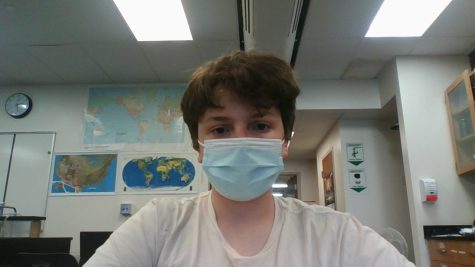 Elijah Kriwinsky, Arts & Life Editor


Elijah Kriwinsky started working for The Beachcomber in Fall 2021. He is interested in covering a range of topics. When not writing for The Beachcomber,...