African American Heroes in History
These lesser-known figures overcame discrimination and changed the world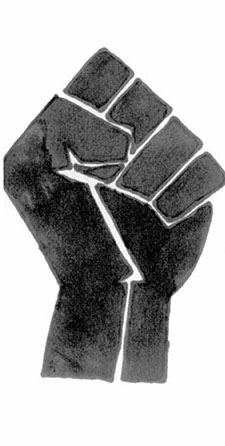 John Brown
(1798-1869) 
Not to be confused with the militant white abolitionist, John Brown was born to free parents in Virginia and moved to Cleveland in 1828, where he worked as a barber and managed a shop in the New England House, a high-end hotel. 
Brown worked for 40 years and became Cleveland's richest African American, according to the Encyclopedia of Cleveland History. Brown debated with his customers and was considered knowledgeable on many topics. He also played a role on the Underground Railroad. His shop was a final stop after which runaway slaves would escape by Lake Erie. 
Brown also helped to establish a school for African American children. His sons fought in the Civil War, but in a Massachusetts regiment because Ohio was hesitant to allow African Americans to fight. Furthermore, his step-daughter was Lucy Stanton, the first African American woman to complete a college course of four years, according to Cleveland.com.
Mary Ellen Pleasant
(1814-1904)
Mary Ellen Pleasant was born in slavery in Georgia and was sent away to work as a servant in Massachusetts, where slavery was illegal, and she learned to read and write. 
Her husband died when she was in her thirties, leaving her an inheritance. Soon thereafter she moved to San Francisco, along with droves of other Americans seeking a fortune in the Gold Rush, according to the New York Times.
Next, she worked in San Francisco as a servant, but did more than just follow orders. Her wealthy white employers underestimated her as an African American and she used that to her advantage and listened to their conversation in order to inform her investment decisions, according to CNBC. 
When she was 38, Pleasant used the money she earned by working and used it to invest in mines and real estate, going on to own houses and businesses. 
Later, she partnered up with the white Thomas Bell and even made investments in his name in an attempt to avoid discrimination and people questioning her and her wealth. 
She helped runaway slaves on the Underground Railroad by giving them a place to stay as well as money to former slaves after the abolition of slavery. She is said to have helped fund John Brown's raid on Harper's Ferry in 1859.
However, she didn't stop there. She went on to fight for equality and even sued discriminatory companies, earning her the title of Mother of Civil Rights in California. 
Despite all of her accomplishments, as a Black person in America, she was still subject to discrimination, and she was accused of murdering Bell when he died in 1892. His widow sued her and won, leaving Pleasant penniless until she died in 1904.
"
Mary Ellen Pleasant worked in San Francisco as a servant, but did more than just follow orders. Her wealthy white employers underestimated her as an African American and she used that to her advantage and listened to their conversation in order to inform her investment decisions.
Robert Smalls
(1839-1915)
One year into the Civil War, Robert Smalls was among a group of slaves assisting three white officers on the Confederate ship Planter near Charleston. 
When the three white officers left the ship to spend time with their families, Smalls and the other enslaved men took control of the ship and retrieved their wives and children from a nearby wharf, according to the Smithsonian.
They hailed a union warship for assistance and were told to pull alongside. 
This action not only saved those on the ship, but also influenced Abraham Lincoln's decision to let African Americans fight in the Civil War. 
During the war, Smalls recruited many soldiers and even piloted the Planter and later became the captain. Afterwards, he also held governmental positions, including as a South Carolina Congressman for five terms, until Reconstruction ended, leading to the Jim Crow Era in the south, according to historian Henry Louis Gates, Jr.
"My race needs no special defense for the past history of them and this country. It proves them to be equal of any people anywhere. All they need is an equal chance in the battle of life," Smalls said.
"
Robert Smalls commandeered a confederate vessel and went on to serve five terms in Congress before the Jim Crow era.
Jane Edna Hunter
(1882-1971)
Born almost two decades after the Emancipation Proclamation was signed, during the backlash to reconstruction, Jane Edna Hunter knew of the struggle African Americans faced in the South. 
To support her family after her father's death, she married an older man who had the money to aid her family. However, she didn't settle, and soon left him to become a nurse. 
She worked in Charleston, South Carolina and Virginia, and finally ended up going to Cleveland with friends, and becoming one of two African American nurses in the city, according to The National Park Service. Interestingly enough, her rise to fortune came from connections she made in church. 
According to The Encyclopedia of Cleveland History, Hunter's commitment to  helping others didn't just stop at improving health; she established a women's shelter to support African Americans moving to Cleveland. 
Hunter advocated self-help and gave these women opportunities to change their standing in economic status. She belonged to many civil rights organizations, including the Phillis Wheatley foundation that granted scholarships to African Americans (later renamed in her honour), NAACP, and the National Association for Coloured Women. She also attended Marshall Law School, passed the bar exam and is in the Ohio Women's Hall of Fame.
John O. Holly Jr.
(1902-1974)
John O. Holly Jr. was born in Alabama. After getting married at age 23, he moved to Cleveland with his family.
Holly was influential in the fight for equal job opportunities, according to Cleveland.com.
In Cleveland, he fought for equality by persuading others to join him in boycotting businesses that wouldn't hire African Americans. In fact, he was thrown in jail for picketing those businesses. He even founded the Future Outlook League for his cause, according to Ohio History Central.
"
Jane Edna Hunter was one of the first African American nurses in Cleveland, and established a shelter for Black women moving to Cleveland.
Ella Baker
(1903-1986)
Ella Baker grew up hearing the stories her grandmother told of being enslaved. Those stories of strength in the face of unbelievable hardship inspired her in her stand for civil rights. 
Baker was an activist even in school when she challenged unfair school policies. And after graduating as a valedictorian of her college class, she continued her work with other organizations, according to the Ella Baker Center. 
She had a major role in a lot of major civil rights organizations and helped convince the everyday people to join their cause. She was a member of the NAACP and helped SNCC in their boycotts of discriminatory companies by inspiring and guiding them. In fact, she helped form the group when she held a conference for youth activists after seeing a boycott done by college students. She was a key figure in the bus boycotts and also co-founded In Friendship, a group that collected money for the Southern anti-Jim Crow movement. 
She is also known as the Mother of the Civil Rights Movement.
"I found a greater sense of importance by being a part of those who were growing," Baker said according to Time.
William H. Hastie
(1904-1976)
Hastie was the first African American federal judge (1950). He was the valedictorian of his school, went on to study at Harvard Law, and went on to become the second African American to serve on the Harvard Law Review.
Afterwards, he taught at Howard University, where Thurgood Marshall and other future African American lawyers were his students. He also fought in the courts against civil rights abuses. Hastie was active in the NAACP and founded the New Negro Alliance. 
Hastie later served in the Roosevelt administration as an assistant solicitor in the dept. Of Interior, as a federal judge in the Virgin Islands, and as Dean of Howard University Law School. 
When he was the Secretary of State's Civilian Aide during WWII, he resigned in protest. This was because when he warned the government of the military's discrimination towards African Americans, the government didn't taken enough action to stop it. 
In the end, his warnings had an impact; the Army desegregated officer training, according to the PhilidelphiaAward.org. He also served as the first African American governor of the Virgin Islands, served as a judge on the Third Circuit U.S. Court of Appeals, received numerous awards, and was a fellow of the American Academy of Arts and Sciences. 
"
William H. Hastie was one of the first African Americans to serve as an editor on the Harvard Law Review and to serve as a federal judge.
Alice Allison Dunnigan
(1907-1983)
Alice Allison Dunnigan had an early love of writing, as evidenced by articles she wrote as a child published in a local Black newspaper, The Owensboro Enterprise. She also started reading at an early age. 
Dunnigan studied in a segregated school and later became a teacher, according to Kentucky's historical website. 
When she was teaching, however, she noticed how little the students knew of African American history in their own state and decided to teach that alongside the required curriculum. 
Later, she moved to Washington, D.C. for a job in the U.S. Dept. of Labor and then worked as a journalist for the "'Associated Negro Press," but African Americans and women weren't allowed in all areas, so she became the first African American with a Congressional Press Pass, literally breaking barriers, according to BlackPast.org. 
She didn't cover the typical questions asked at that time period and instead inquired about Civil Rights. When Ohio Senator Taft died, she wasn't allowed to cover it with the other reporters and was pushed to report it from servants' areas because of Jim Crow laws. 
Dunnigan also published two books, one being her autobiography and the other being a collection of the lessons she taught to her students about Kentucky African American history.
"
Alice Allison Dunnigan was the first African American with a Congressional press pass
Jane Bolin
(1908-2007)
Jane Bolin was born in New York to a caucasian mother and an African American father who was an attorney. She became the first African American woman to graduate Yale Law School, the first to be an assistant corporate counsel in New York City and the first to serve as a judge in the United States. 
But her fight for equality didn't end there. As a judge, she worked to end segregation in the system, one of her fights being to recruit more diverse probation officers for the diverse people in the system. Many of her cases focused on Children's Rights, including child abuse and adoptions. She also wanted to reduce juvenile delinquency in young children and supported the Wiltwyck School.
Marley Dias
(2005-)
Marley Dias is a young African American girl with a mission to give diverse schools more diverse books, a mission that started when she was just 10 years old, according to The Guardian. 
Her original goal was 1,000 books, and since then, she has collected more than 12 times that number. 
Dias wrote an autobiography teaching others how they can take an active role for what they believe in and showing the importance of reading. She has also spoken at the White House United States of Women Summit, an event that also featured Michelle Obama and Oprah, according to her website.
Leave a Comment
About the Contributor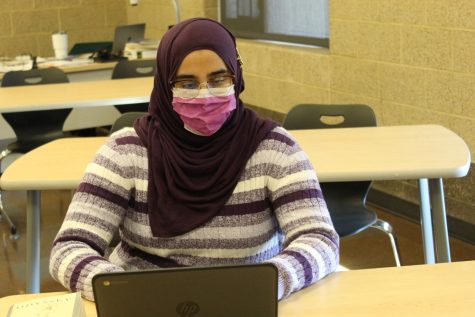 Hiba Ali, Editor-in-Chief
Hiba Z. Ali began writing for the Beachcomber in fall of 2019. She covers diversity in the school. In addition to writing for the Beachcomber, she also...