China-Taiwan Conflict: The View From Beachwood
As tensions between Taiwan and China simmer, students at Beachwood have mixed, subdued feelings on the matter.
"'I'm not too patriotic, but I won't be happy if Taiwan is integrated into China," said Jesse Wu, whose family is from Taiwan.  "My parents, however, strongly believe in Taiwanese independence."
Students on both sides of the conflict perceive it as distant from their everyday lives. 
"[It] really doesn't affect me here," said a BHS of Chinese origin, who chose to remain anonymous.
Like his Taiwanese counterpart, however, his parents hold more powerful opinions in favor of their country.
The small island of Taiwan, 81 miles off the Chinese coast, has long been vying for complete political independence from China. The Chinese government, the People's Republic of China (PRC) states that Taiwan is historically Chinese territory, and therefore should be added as a province of China.  
The Taiwanese hold rather different views on the matter.  Chinese teacher Ai-Lan Lin compares calling a Taiwanese person Chinese to calling a Canadian person an American.  
"[Taiwan] has its own leader… [China and Taiwan] are two very different environments, different lands," she said.
China's interest in Taiwan has grown due to the Hong Kong protests, since by keeping the island in check, the Chinese government will send a strong anti-separation message to the protestors farther south.  
"
The Taiwanese assumed that they would be independent after the Japanese were defeated, while the Chinese assumed that Taiwan would be returned to them."
— Dr. Roger Purdy, Professor of Asian History at John Carroll University
Both Taiwan and Hong Kong have occasionally surfaced during conversations between Beachwood students, but have never been the subject of a major argument.  
"If I say I'm from Taiwan, [Chinese students] won't really care about it, because they're like 'Oh, OK,'" said Stephanie Yen, when asked whether she feels any antagonism from students of Chinese heritage.  "It's not a huge problem."
The island has a turbulent history with its superpower neighbor.  The Ching Dynasty of China lost Taiwan to Japan in 1895, which held onto the territory until 1945.  
"After that, there were two conflicting assumptions," said Dr. Roger Purdy, a professor of Asian history at John Carroll University. "The Taiwanese assumed that they would be independent after the Japanese were defeated, while the Chinese assumed that Taiwan would be returned to them."  
A Chinese military invasion of Taiwan would be a bloody affair. 
"The backbone of Taiwan's defense is a fleet of vessels capable of launching anti-ship cruise missiles, on top of an array of ground-based missiles, and substantial mines and artillery on the coastline," according to CNN .
Coupled with the fact that such a move would alienate the U.S., a major trading partner for China, the idea of invading Taiwan is a no-win for China.  Dr. Purdy states that because of these two factors, there is very little chance of an armed confrontation between the superpower and the island.
Even if China does somehow politically maneuver Taiwan into unification, or if Taiwan gains internationally recognized independence, very little would change abroad, according to Dr. Purdy.  
Other countries are unlikely to get sucked into the mire of a China-Taiwan argument, and would not do anything if one side or the other wins, according to Dr. Purdy  The status quo of power in the Pacific would be essentially unchanged.  
As for the eventual fate of Taiwan, it seems to be stuck in a perpetual loop.
"Right now, there's like a weird status quo, that Taiwan and China are just kind of mutually denying one another," Yen said.  
Neither power seems willing to back down politically, yet at the same time neither wishes to be in an open military engagement.  Knowing that the "front" will not be moving anytime soon might bring some comfort to Chinese and Taiwanese students, who can still visit any relatives there without having to worry about legal interference from either power.
Leave a Comment
About the Contributors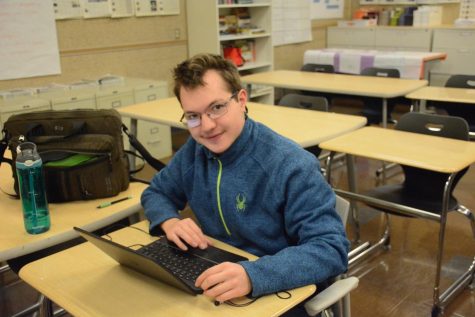 Roberto DeMarchi, Staff Writer
Roberto DeMarchi began writing for the Beachcomber in 2019.  He covers various issues affecting Beachwood students.  In addition to writing for the Beachcomber,...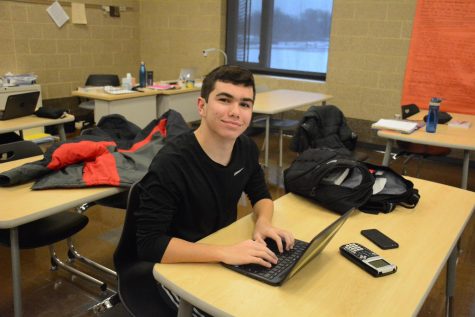 Joe Spero, Sports Editor
Joe Spero, Class of 2020, began writing for the Beachcomber in February of 2018. He covers sports and politics. In addition to writing for the Beachcomber,...