The Freshman View of High School
We talked to a group of BHS freshmen about their transition to ninth grade. Many feel challenged by the high school curriculum, but they are positive in their outlook.
| | | |
| --- | --- | --- |
| Name: | Response: | Photo: |
| Sami Zawatsky (President of Class of 2018) | "My courses are a little harder, but I like a challenge. It's been a really good experience so far, and I've met many new people." |   |
| Caroline Sparrow(previously a student in Virginia) | "The school lunches are much more impressive than ever before. My year has been pretty good, its been awkward trying to fit into small, tight-knit community such as Beachwood." | |
| Jaeho Kim(Student Council representative and previously a student in Tennessee) | "BHS is definitely academically stronger than the school I previously went to, and that also meant a lot of homework and studying to do. This school is more academically challenging.""What surprised me the most is that despite the very small population of BHS, everything runs really smoothly." | |
| Meghan Opre | "The classes are definitely more difficult because they require more work to earn good grades. I do miss the teachers from BMS, but I like it here." |   |
 Photos above by Jinle Zhu
Advice from guidance counselor Ashley Saferight: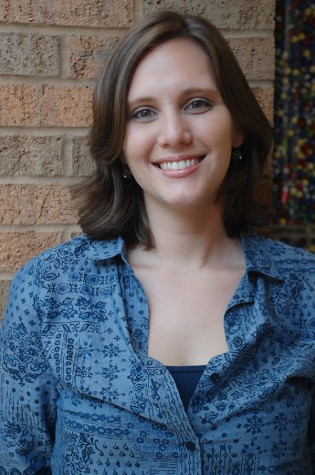 "I think the most important thing to know is that you can't put the same amount of effort in and get the same grades. You'd have to work harder, and it requires more responsibility. Taking personal responsibility is really important in high school. And you have to do your homework or your grades will suffer."
"Our high school is pretty well-respected and we're ranked well. We are that because the teachers have a high expectation for every student. Everyone is held in high standards, not just kids taking APs or honors classes."
"The biggest thing for any freshman is just focus on where you are now but keep an eye to the future."
Leave a Comment
About the Contributor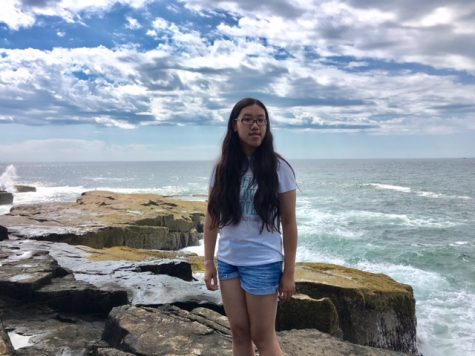 Jinle Zhu, News & Layout Editor
Jinle Zhu has been writing for The Beachcomber since her freshman year (2014). She has been the features editor and layout editor. She likes Photoshop...