Sights & Sounds of the Beachwood Area #6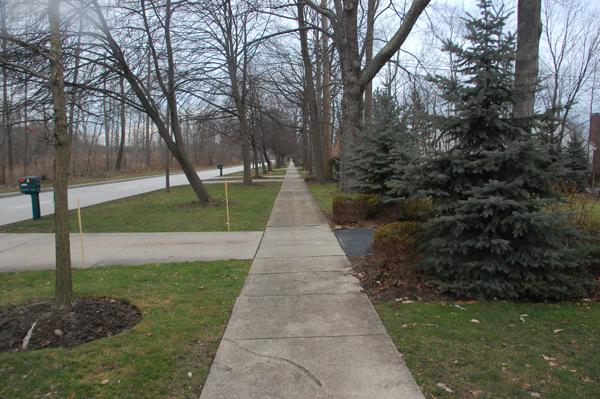 Advertisement
Hang on for a minute...we're trying to find some more stories you might like.
This is the sixth and last in a series: the Sights and Sounds of the Beachwood Area. If you are the first to guess all six locations described in the articles, you could win a free $10 Mitchell's gift card. So what do you have to lose? Drop a comment with your guesses below, and check back here every day for all the BHS News you'll ever need. Note: some locations are outside the Beachwood city limits, but still in Northeast Ohio. Journalism students and Beachcomber staff are not eligible to win.
The room is scattered with assortments of antique lamps, plush couches, and round tables with vinyl countertops accessorized by wooden chairs with red leather upholstery. The people hovering under the lamplight, lounging in the chairs and crowded around the tables are a conglomeration of eighteen eccentrics.
A man in plaid flannel, overalls and a well worn baseball cap sinks into a couch, his wife of about forty years snuggled next to him. Their dog rests at their feet, as she reads the New Yorker and he scrolls through used car webpages on his HP laptop.
A man with a 'chicks dig me' t-shirt and fedora hat seems to be enjoying his solitude, while a lady across the room anxiously glances around the room and tugs at her pencil skirt in between sips of coffee.
The doorbell dings as a woman emerges from the back door, and makes her way through the narrow room. She observes the pea green, mustard yellow and powder blue walls, and raises an eyebrow at wire structures, and the canvases of abstract art adorning the wall.
The woman joins a father and son trio who seemed to be having a staring contest. The father gazes with an amused expression at his son's 'Young & Dangerous' shirt. The son, beyond aggravated, glares at his aging father.
The woman breaks the silence. "How are you doing," she enunciates each word slowly, in a tone edging on condescending. The boy doesn't respond. "So, let's get started," says the woman.
Mick Jagger painting it black can be heard over the hum of conversations and the buzz of blenders, coffee grinders and the cha-ching of the cash register.
"Daddy what time is it," a girl sitting at the table adjacent to them whines to her father.
Across the room two professors chat about a new course being offered at the university, and next to them a young couple flirts and shares coffee.