Sights & Sounds #3: Where in the Beachwood Area?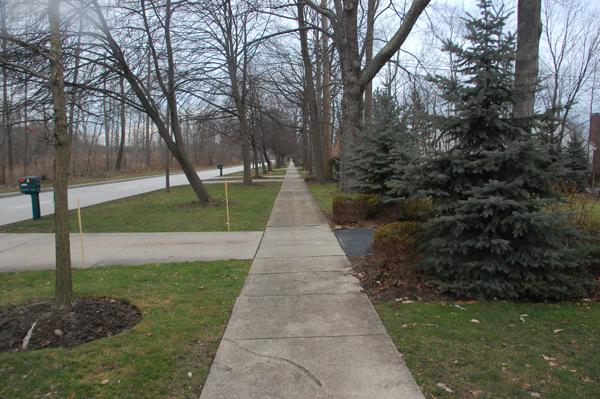 Advertisement
Hang on for a minute...we're trying to find some more stories you might like.
This is the third in a six-part series: the Sights and Sounds of the Beachwood Area. If you are the first to guess all six locations described in the articles, you could win a free $10 Mitchell's gift card.  So what do you have to lose? Drop a comment with your guesses below, and check back here every day for all the BHS News you'll ever need. Note:  some locations are outside the Beachwood city limits, but still in Northeast Ohio.  Journalism students and Beachcomber staff are not eligible to win.
Walking into the brightly lit lobby, the first thing that welcomed me was the temperature. Although it wasn't particularly cold outside, the warm air inside made it feel as if I had just found shelter from freezing winds. The temperature in the place was always more comfortable than the temperature outside. It was quiet… extremely quiet.
It looked like the inside of the store, and it partly was, just without the typical hustle and bustle you see at a supermarket or the mall.
The place had the faint smell of carpet, which was to be expected, as every inch of the floor was carpeted. The air was dry, which was to be expected, as humid air would damage the products.
Sitting down, I realized it was much louder than I originally thought. The constant humming of the air conditioning seemed obnoxiously loud, the sound of fingers tapping keyboards filled my ears, and even the shifting of the doors as people walking in seemed like the grinding of gears in a factory. Every sound was magnified, from the flipping of pages in a newspaper to the jingling of keys in a pocket.. This explained why, when two people started chatting in loud voices, some other people looked at them with condescending glances.
Speaking of people, there were quite a few there. Most were adults, either using a computer or scanning the shelves. A few kids were playing video games in the corner.
The place was also busier than one would expect. Although there wasn't a constant stream of people going through the sliding doors, there were enough to make the place seem lively, even though some people didn't even make it to the front door before leaving.
After a while, I scanned the shelves and picked out a book, checked it out and walked out through the sliding doors, into the winter air, which seemed much warmer before I entered the place.