BHS: an Incubator for Young Business Talent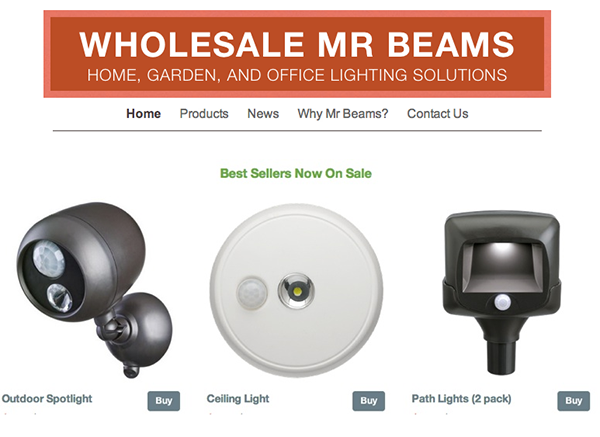 Advertisement
Hang on for a minute...we're trying to find some more stories you might like.
It is not every day that a student launches his or her own company. A few years ago, BHS senior Jon Sender launched a media conversion company. Currently, junior Wes Darvin has a startup selling pictures to parents taken during athletics. However, perhaps the best example of a young business leader is junior Danny Sheridan.
Sheridan has independently run wholesale company Mr Beams for five years. Before he launched his website, however, he ran an eBay page selling a multitude of products.  "A great line of products that wasn't being sold on eBay was my original business venture," said Sheridan. "It then became evident that I could start two of my own sites, sell them at trade shows and sell them at local hardware stores too."
Since he began selling, his sales in the United States have been counted in hundreds, with many customers buying nothing more than battery-powered, ambient-sensor-activated lights with an adhesive on the base.
How do teachers and students perceive the idea of young business people in high school? In an e-mail, BHS business and marketing teacher Greg Perry explained, "We are so fortunate in Beachwood to be surrounded with such a rich community of both large and small businesses.  I believe that the Beachwood business community fosters entrepreneurs and you can see it in our student entrepreneurs."
Perry instructs two courses at BHS; Intro to Business and a Marketing course. "The class focuses around current topics in business that affect us personally and professionally, as well as, locally and globally.  I help students recognize that their hobbies and interests can be cultivated into, not only careers, but also into their own businesses," he said.
An Excel TECC program at BHS also focuses on marketing. The program is responsible for designing and planning what used to be known as the Green Dream and is now referred to as "Entrovation," a new venture by the program.
"I've gained skills and made professional connections that I would never have gotten without being a part of this class. We're using all of these skills and experiences to make "Entrovation" the most successful event that the class has ever done," said senior marketing student Michael Dailey.
"One of my top priorities in the Marketing Class is to help each student to develop themselves into their own business," said Perry. "Whether they are 'selling themselves' to a college, a scholarship, or a job, they need to recognize that they are a brand."
BHS also offers a club for young entrepreneurs looking to get a head start on their stock portfolio. The BHS Stock Club places 100,000 virtual dollars into the hands of its club participants, and teaches students how to buy, trade and sell stocks, as they would in the real world.
In response to a prompt regarding the value of young businesspeople in a high school setting, English teacher Todd Butler had this to say: " I know this is cynical to say, but I am not sure that is always a great thing; however, from a total business standpoint, I guess the earlier the indoctrination, perhaps the better."
But just what does it take to start your own business, even while in high school? Sophie Madorsky, a friend of Sheridan and a Cleveland Heights High School student, said, "Danny is a very fortunate kid. He has everything he needs and comes from a very smart business family. His mother and father have had a huge influence on his business and have helped him throughout the process. He works very hard for his success, he is constantly selling products on eBay or advertising his Mr Beams LED lights. He has some great connections through his dad, Ben. He spearheads his business but he does have a great amount of help and support from his family."
Sheridan may be one of the most prominent student business leaders in Beachwood, but chances are he isn't alone.
"One of the things that makes student entrepreneurs so special, is that they have found something about which they are passionate. They not only dream about success, they make it happen," continued Perry.