Cleveland Club Connects Students to City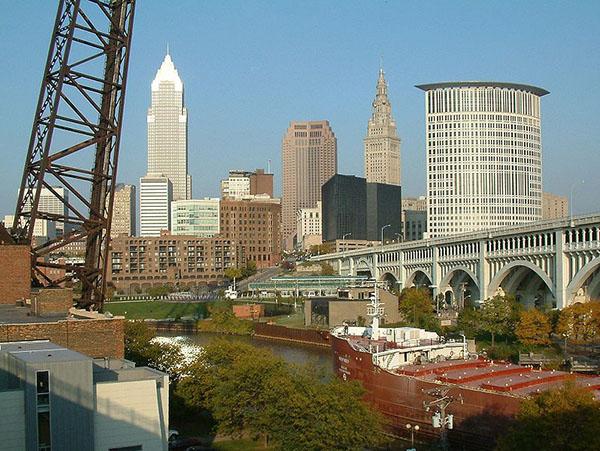 The Cleveland club started rolling again after its first meeting this semester on Oct. 9.  The club's supervisor is social studies teacher Greg Deegan. One of the club's main goals is to educate its members about the City of Cleveland through hands-on experience such as field trips.
The Cleveland club was founded last year by two former BHS students from the class of 2012, Scott Janovitz and Jessica Friedman. Janovitz was the one who came up with the idea.
"Scott was, as he told me, inspired by taking the Cleveland class I offered", said Deegan. "The idea was, why not get kids to appreciate Cleveland outside of the classroom?"
"A lot of times, people who live in Cleveland don't know a lot about it. I think that's a shame because Cleveland's such a cool city and a lot of kids don't know it. So, Cleveland club shows kids that they live in a really interesting city and that they take it for granted", said Emily Friedman, one of Cleveland club's current co-Presidents.
"The purpose of this club is to get Beachwood students more excited about the City of Cleveland…We want to get people more educated about the city and [its perks]", said co-President Jeffrey Zuckerman.
Deegan firmly believes BHS students are what one would call "suburban tourists."
"They stay out in the suburbs all the time; they may go to a concert at the Q or maybe a game at Progressive Field, but largely they go there and they go back. They go to the Rock Hall and they go home…As a result, a lot of times, suburban kids—especially Beachwood kids, don't really know much about their city, the City of Cleveland," said Deegan.
"The idea is to connect BHS kids to the cultural, social, historical life of Cleveland", Deegan also said.
Among the club's fun and educational activities, going on field trips is the main focus.
"We pick places that the kids have heard about or would like to learn more about, and we try to do monthly trips to visit [those places]", said Deegan.
The club debriefs on the way home after a trip and in the following meetings about what the members thought was cool or what they learned from their experiences during the trip.
For Oct., the Cleveland club visited the Cleveland Museum of Art.
"It was really fun; I've been there a lot, but there were some new exhibits that I got to see that were really cool", said Friedman.
"[Our Nov. field trip] fell through because the Plain Dealer cancelled—we were going to take a tour of their production facilities, so we're still trying to work on something for November," said Deegan.
Some possible ideas for upcoming field trips are the Rock and Roll Hall of Fame and Museum, the Museum of Contemporary Art, the West Side Market or the Public Square.
Leave a Comment