New Year, New You?
Happy New Year! 
2023 is finally here, and with it, a fresh new page of your life begins. 
As the clock strikes 12:00 January 1st, you are given the opportunity to start anew, a prospect that seems extremely appealing to many. In order to implement this idea, many of us turn to the time-honored tradition of New Year's resolutions. But, what exactly does it take for these resolutions to truly change one's life, and are they even useful in the long run?
A New Year's resolution can be as ambitious as you want it to be. However, it is crucial to sustain it within the boundaries of your commitments and capabilities. It may seem like a good time to set an ambitious goal, but if it is a mile away from what you can do at this point, you are likely to wind up right where you started. Nevertheless, with the right mindset and the right resolution, change is not too far ahead. 
An important characteristic of a resolution is its specificity. For example, if your resolution states, 'lose some weight', it is immensely likely that you won't make it past January with this goal. As a matter of fact, according to a study conducted by the University of Scranton, only 8% of resolutioners achieve their goals. This is most likely in light of the fact that their resolutions are broad and under-specific. Rather than setting a goal to 'lose some weight', a more feasible goal would be, 'lose 10 pounds by March'. This allows for a hard checkpoint in one's weight loss journey.
Along with precise resolutions, you need to be able to visualize the road ahead. In other words, have a manner in which you are able to track your progress on a goal. To be perfectly honest, if you do not see a way to track your goal, it's most likely not specific enough. Things such as photos, to-do lists and habit trackers can help you to change for the better. 
"
If you truly wish for the goals you set to be effective in shaping you to be the person you wish to be, specify your resolutions, break them down, set checkpoints for yourself and track your progress. 
Moreover, support is absolutely key when it comes to effective resolutions. Building a support group of some kind–whether it be family members, a friend group, or even someone online–assists in overcoming your 'inner brat', as a NYT article puts it. According to this article, another interesting way of holding yourself accountable for reaching your goal is…wait for it…money.
Investing money into a goal can significantly increase your motivation to achieve your resolution. This can be through a family member or a website that stores the money for you until you have certified that you reached your resolution. While this isn't entirely necessary in the case that you're not too serious about resolutions, it's a fun and simple way to push yourself forward with challenging goals. 
To be fair, though, resolutions are hard. And it's perfectly all right to feel overwhelmed regarding your ambitions for the new year. We're creatures of habit, so making any sort of change to one's life is bound to bring along challenges. Nevertheless, be sure to accept that there will be days when staying on track with resolutions doesn't seem feasible. Keep a positive mindset, and take a break every now and then to focus on self care. Indulge in your passions whenever you need to, and remember to do what you enjoy doing, as long as it's healthy. 
To conclude, there's no hard and fast template for generating resolutions. They're personalized to an individual's life and what they believe they are capable of furthering in order to make them better. Set whatever goals you feel best fits your ambitions, but keep in mind that there's a lot of room for mistakes in a year, and that these mistakes are normal and expected.
If you truly wish for the goals you set to be effective in shaping you to be the person you wish to be, specify your resolutions, break them down, set checkpoints for yourself and track your progress. 
Leave a Comment
About the Contributor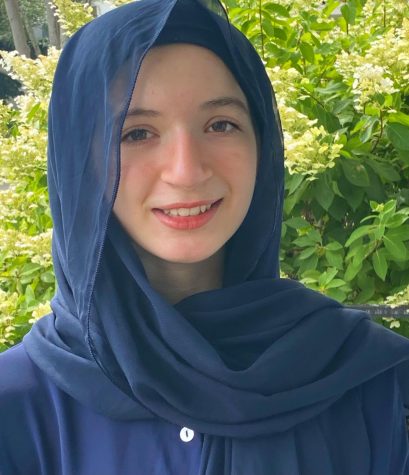 Anah Khan, Features Editor
Anah Khan (she/hers) started writing for the Beachcomber in 2021. She is interested in covering new organizations and programs in BHS and writing opinion...