Is Beachwood Taking a Private School Approach?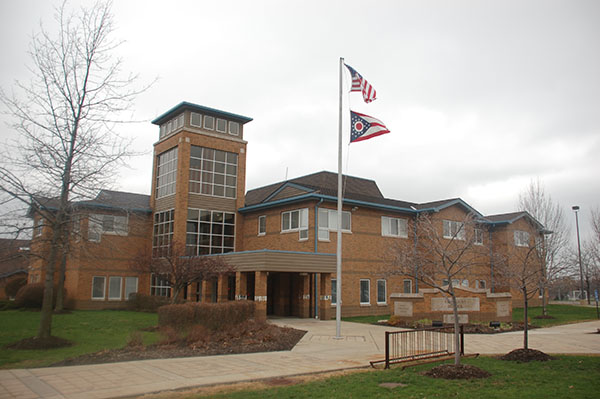 District administrators have made a series of moves in recent years to make the district more competitive with other schools: increasing AP enrollment with the result of improved national rankings, the development of pre-collegiate professional programs and now the addition of a separate Director of Development position to raise money for the district.
While it is necessary to remain competitive in today's educational marketplace, we must also consider the consequences of Beachwood embracing an approach that seems more like that of a private school.
The Director of Development will surely raise a considerable amount of money for the district from outside sources, such as local businesses, instead of having to go to voters with every new decision. This has pluses and minuses.  Though the voters have never failed a tax levy, Dr. Markwardt does not want to have to look to them every time the schools need more money. The taxes that fund the district come primarily from property taxes, which would not be such a pressing issue if the schools could find another source of revenue.
On the other hand, Beachwood Schools must be careful that no businesses or other third parties try to buy influence within the school system. Because of this danger, we must be vigilant in demanding  transparency in decisions concerning fundraising and how they may affect policy.
It is encouraging that increased AP enrollment will increase the rigor of Beachwood's education. Students who cannot foot the bill for a rigorous preparatory school education will be more prepared for college. But also, the obsession with rankings will almost certainly cause more pressure on the student, as reflected by the AP push last year.
Moreover, an emphasis on rigorous education tends to place the focus in the school mainly on its highest achieving students, which is a may make middle-of-the-road and under-performing students feel uncomfortable. This could be especially problematic in a school system like Beachwood where we already have struggled to meet the needs of lower-performing students, according to school report card data.
The new engineering and medical programs can be helpful for students, both in preparing them for future careers and giving them a leg up on their college application. These new programs can also be viewed as Beachwood's latest answer to the local private schools–many of them have multiple supplemental programs such as our engineering and medical program, which perhaps is another way that the district attempts to compel parents to choose the local public school instead of a private one.  However, starting specialized education as early as freshman year may confine students too early to a specific career path and not give them adequate time to thoroughly explore other subject areas.
The Beachwood City School District's number one priority should be the well-being and education of its students. While all three of these initiatives can and will help students, it is important for administrators to be mindful of the needs of everyone who attends Beachwood Schools.
Leave a Comment