Student Council Should Have a Greater Voice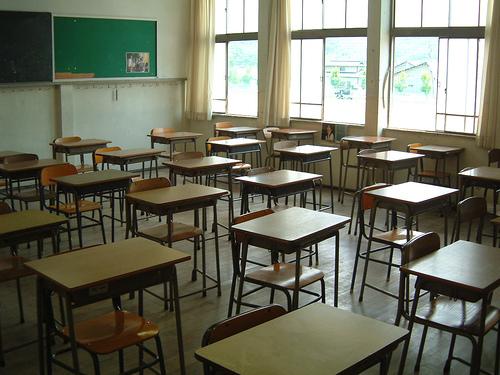 As Student Council class elections approach, many students wearily think about the multitude of speeches promising school spirit and an awesome prom. While it may be easy to blame the candidates for this repetitiveness, the problem lies within the system itself.
Student Council for many years has functioned as the organizational force behind student life, not as an enactor of policy. It does not even have a voice in administrative and School Board discussions. The Exec Board President's seat at the Board of Education provides an opportunity for real representation. However, this role has usually been used to merely inform administrators of school events rather than offering a genuine opinion.
This is not to say that Student Council's current role is not important. Events like prom and spirit week bring levity and community to BHS, and without these functions, school would probably be much more stressful, cliquish and unpleasant. But it is of at least equal importance that Student Council advocates on the behalf of the students to the administration.
America's democratic character often seeps into the proceedings of many organizations, yet BHS is an exception. Students get a limited voice in the hiring of the principal, but most school policy-makers are appointed without student consent. While the School Board is elected, it is chosen by parents and Beachwood residents, not the students that are the ones directly affected by School Board policy. It may be reasonable for students to have less policy-making power than adults, due to their relative immaturity. What is not reasonable is that students get no voice at all.
Students could have benefitted from a voice in administrative proceedings a number of issues recently. The Student Council could have been involved in the AP course rollout last year. Many students this year felt themselves in a bind; they desired more rigor than a regular-level class without the intense stress of AP, but no honors option was offered. This could have been prevented if students had a vote in the scheduling process.
Another example of an issue students care about, yet have no power over, is dress code. Many girls this year were told they could not wear crop tops to school. Moreover, girls at football games dressed in sports bras were told to cover up. Students had no power to control the policy regarding their own clothes.
Of course, Student Council faces legitimate roadblocks to exercising this power. Student opinion is not always unified. Student Council may lack the members and resources to figure out what students want and could already be taxed with their current obligations. At first, students may be reluctant to share their viewpoints.
But just because obstacles exist does not mean they cannot be overcome. It would take an outpouring of effort and dedication from Student Council leaders. It would take a mobilization of the student body to shed the vestiges of apathy and start caring about their school and community. It would take a realization that democracy isn't only for grown ups, that we can and ought to have a voice in the decisions defining our lives.
It would take all of us getting outside ourselves. In a small school where many students participate in school activities, it can be done. It's just a matter of when.
Leave a Comment