Get Your Valentine's Dating Advice From the Bcomber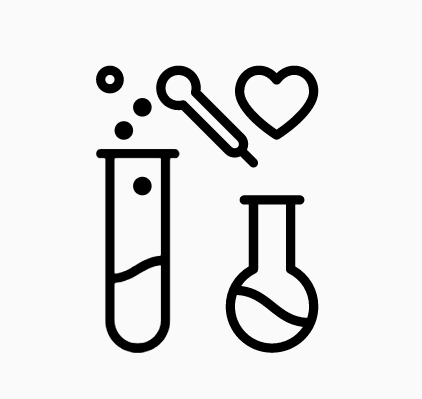 Still planning for Valentine's Day? Here's some advice from the Beachcomber staff. We cover good dates, bad dates, Beachwoodiest dates and more…
Cheapest Dates
Trying to impress with not only a good meal but also with your frugality?
Look no further—here are all the savings you can score on Valentine's day. Score that special someone a Wendy's four for $4. This meal comes with a choice of burger or chicken sandwich, fries, four-piece nuggets and a drink.
Craving more?
Wendy's also offers two for $5. Mix and match your options with the choice of a ten piece nugget, Dave's Single, or a Spicy Chicken Sandwich. Yummy.
Is your partner equipped with a voracious appetite? For only $14.99, you can grab the dinner box from McDonald's. Coming in hot with two Big Macs, two cheeseburgers, one ten piece nugget and four small fries… That's enough bang for your buck. And if your better half has some mindful eating habits, get them a Happy Meal.
Want to venture on the healthier side? Subway offers sliders for $1.89 a piece between 150-230 calories.
Looking for a more casual or sit down experience to get one-on-one time with your boo? I've got just the place for you: Applebee's is offering two entrees and one appetizer for $22.
If you're in the mood for a little cheese and bread, pick up a Hot-N-Ready pizza from Little Caesars for only $5.
-Carrington Peavy
Most Expensive Dates
If you've got money to burn, try one of these…
Marble Room (Long Bone Tomahawk – $125), Blue Point (Steamed Jumbo King Carb – $75), XO Prime Steaks, The Capital Grille (Sliced Filet Mignon with Cipollini Onions, Wild Mushrooms and Fig Essence – $38), Morton's Steakhouse, Blue, Rosso Italia, Giovanni's, Hyde Park and Cru Uncorked. -Noah Weiskopf
Most Beachwoodiest Date
Go all the way to Swenson's to wait 30 minutes for greasy food in the car with your admirer. -Karly Thomas
"
And if love simply doesn't work for you / We'll magic up a holiday for that too"
Best Love Songs to Listen to on Your Date
Cyanide- Daniel Caesar
Best Part- Daniel Caesar
Basically any Daniel Caesar song
Can You Feel the Love Tonight?- Lion King soundtrack
When I Look at You- Miley Cyrus
Slow Dancing in the Dark- Joji
Always- Rex
Orange County Falling- Harry Styles
Midnight Blues- UMI
Any kanye song ever – Kanye West
A Las Barricadas -Coro de la Libertad
Ugotme- Omar Apollo
-Kacey Hoffman
A Hallmark Sonnet for Valentine's Day
If you're feeling cynical about the whole thing, send them this poem:
.
To him for whom your heart still skips a beat
Or her who'll love and treasure you, divine
We package all inside a folded sheet
And sell to you for fourteen ninety-nine
.
Libido, heart, and secrets of the soul
Have all been mapped out by our corporate board
And now allow us to, for you, make whole
Those secret words at rates you can afford
.
For your frail human love, so dry and stale
Begs constant corporate reinvigoration
Allow our expectation of a sale
Become your new religious obligation
.
And if love simply doesn't work for you
We'll magic up a holiday for that too
.
-Peter Soprunov
How not to get a second date
Ask to split the bill. Make sure to check your phone. Go to your favorite fast food joint and ask to meet her there. Make sure you take frequent bathroom breaks, and don't even ask what she wants to order. It won't matter. Tell her about your day, maybe even your entire week, but make sure you keep a good mouthful of food while you talk so you don't starve yourself during dinner.
-Eden Zamir
If you do want that second date…. If you really want the first date to lead to a second one, try these tips: Be interesting… be funny and confident, but not too confident. Don't worry about where you take them to eat (if they really care about that you don't want to date them anyways). Don't think of the first date as a test or a tryout of some sort, just have fun and relax. Also, if the conversation feels like it's a lot of effort to keep going and it's not flowing naturally, it's okay because you guys probably aren't comfortable enough to have a natural conversation yet.
-Ian Stender
Leave a Comment