Orange Alum Stars in Book of Mormon
Jordan Matthew Brown, starring in the Broadway tour, is also an alum of Playmakers Youth Theater at Fairmount Temple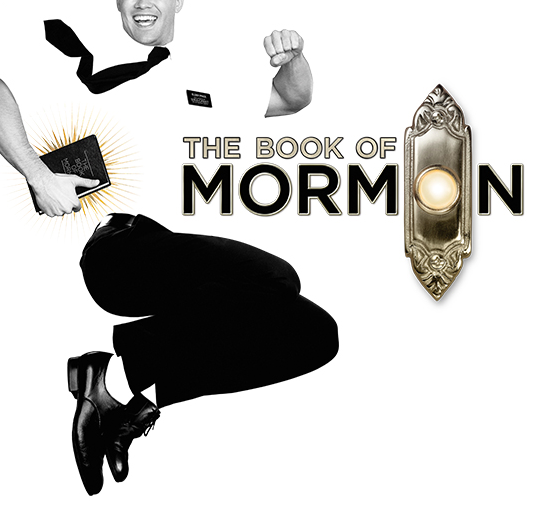 "Look at these reviews: a satiric masterpiece, a surprise smash! It was shocking, outrageous, insulting, and I loved every minute of it!" -Max Bialystock in Where Did We Go Right from The Producers (2001).
The Book of Mormon ran at Cleveland's Palace Theater from Sept. 6 until Sept. 15. 
The show features two 19-year-old Mormon missionaries (Elder Kevin Price, played by  Liam Tobin and Elder Arnold Cunningham, played by Jordan Matthew Brown) who are sent to Uganda in hopes of baptizing Ugandan villagers. 
Presenting a deeply satiric, ironic view of the Mormon religion, this ingenious musical manages to be offensive to potentially every single group of people.
The song All American Prophet explains how the Mormon religion came to exist. It says that there was a man named Joseph Smith who found golden plates buried in his backyard with instructions for this religion on them, but that God didn't want anyone to see the golden plates so they would have to believe in it just because.
Somehow, by insulting everyone, the show manages to achieve the level of a satiric masterpiece without sinking into mean-spirited vulgarity. 
In addition to this, the show also has an extremely ironic tone which creates a distance from the offensive content. As each song insults a different group of people, the satire turns from the subjects of the songs to the characters who hold these views, suggesting that people who share these attitudes are in the wrong.
"Have you heard the news? Kevin was caught playing hooky. Now he's back with all you Catholics and Jews, It's super spooky-wooky". -Spooky Mormon Hell Dream
"Boys should be with girls, that's Heavenly Father's plan, so if you ever feel you'd rather be with a man, turn it off". -Turn It Off
"And I believe that in 1978 God changed his mind about black people" -I Believe
Jordan Matthew Brown, an alum of Orange High School, gave a spectacular performance as Elder Cunningham. He completely embodied the role and executed it flawlessly. From the very first scene he portrayed the complete essence of his character. 
In this scene, a group of Mormon Missionaries are going door to door attempting to kindly convey people to Mormonism, but Brown's character lacks a social understanding of how this is supposed to work, which is made immediately evident.
Brown is an alum of Playmakers Youth Theater and Playmakers camp at Fairmount Temple, where many BHS students, including this reviewer, have attended and worked as counselors.
"
Somehow, by insulting everyone, the show manages to achieve the level of a satiric masterpiece without sinking into mean-spirited vulgarity.
It was amazing to see someone perform in a Broadway Show who went to the same camp that I did and was a camp counselor to many of my friends.
In addition to the acting, the choreography was absolutely genius.
There was a tap number during Turn it Off that was perfectly choreographed for the song, and it was a lot of fun to watch. The lights flickered at some point during the number and sparkly vests magically appeared on all the missionaries.
Along with the choreography, the costumes were also well thought-out. They were especially great during the song Spooky Mormon Hell Dream, when there were devils and ghosts of notoriously bad people dancing around the dreamer and tormenting his subconscious.
           The devils were dressed in sparkly, red costumes and they were doing a lot of upbeat but creepy choreography which made the scene a lot of fun. 
Overall, this show was incredibly done, and although it is for very mature audiences, almost anyone could have an amazing time going to see it.
Leave a Comment
About the Contributor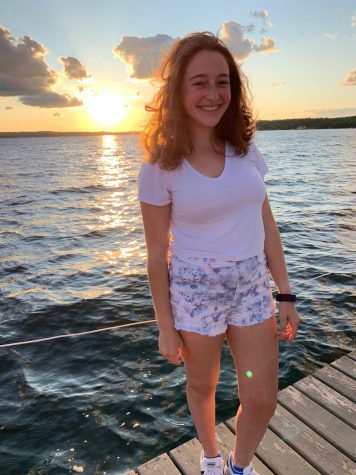 Bridgitte Feldman, Arts & Life Editor
Bridgitte Feldman (she/they), class of 2021, began writing for the Beachcomber in 2018. She is interested in covering psychological, scientific and a variety...