Top 5 Rap Albums of the Summer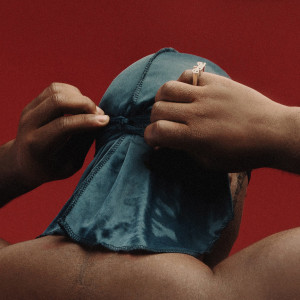 Advertisement
Hang on for a minute...we're trying to find some more stories you might like.
As the changing leaves signal the inevitable transition to fall, I took on the task of listening to some of the varied rap offerings from the past few months and making my own list of top five rap albums of the summer.
The only criteria these albums must meet are that they must be considered hip-hop, they get my heart racing and that they must have been released between May 1 to Sept. 1.
So, yes, that means albums like Drake's More Life and Kendrick Lamar's DAMN. aren't on the list because they weren't released in the time period.
Whether or not you're a fan of rap music, I urge you to listen to these albums, as all of them, in their own unique way, reflect the influence these musicians have on society. Just a reminder, most of the content on these albums is explicit, but being open to new types of music can't hurt, so I hope you enjoy.
Here's my list:
Starting off my list is Gucci's album, released on May 26. A big thing that stood out to me is Gucci's personality. He is cocky, headstrong and just downright likeable. But that's only half of what made this album great. The album was produced by Metro Boomin, who is considered one of the best in the rap game. Having produced songs for rappers such as Future, 21 Savage and Travis Scott, Metro Boomin has earned his spot among legendary beat makers. I think it was an amazing idea that Gucci decided to do a collaboration with Metro Boomin, resulting in a great album.
Standout songs: "5 Million Intro", "Finesse The Plug Interlude" and "Both Eyes Closed"
Jay-Z's thirteenth studio album was received with a lot of hype when it first came out. Given Jay-Z's tremendous legacy, there was some heavy anticipation for his newest work. Unfortunately, 4:44 was released exclusively to his streaming-service Tidal, and was inaccessible without a Tidal account until it was released to Apple Music. Musically, the album was reminiscent of Jay-Z's older work, and songs like "Kill Jay Z" and "Caught Their Eyes" helped demonstrate why Hov is still one of the best in the game.
Standout Songs: "Kill Jay Z," "Caught Their Eyes," "Bam"
"
Whether or not you're a fan of rap music, I urge you to listen to these albums, as all of them, in their own unique way, reflect the influence these musicians have on society."
On July 7, nine days after announcing that he was dropping Issa Album, 21 Savage fans were given little time to anticipate what the album would be like. But 21 didn't let his fans down. With the album's biggest hit, "Bank Account," most would think that's the reason why I put this album at number 3. But what stands out to me in this album is the song "Thug Life," which pays tribute to legendary rapper 2Pac, who had "Thug Life" tattooed across his stomach. With lyrics such as "Used to make my mama cry, but now I make her proud / I remember rainy days but now she like the sound," 21 Savage blends the struggles he went through trying to make it through life as well as the fruits of his labor.
Standout Songs: "Bank Account," "Thug Life," and "Dead People"
What surprised me so much about this album was that it came out of nowhere. On top of the fact that I never really listened to A$AP Ferg, Still Striving maintains the key fundamentals of Ferg's music: fast beats, strong lyrics and an aggressively fluent flow. All of these elements which Ferg brings to the table contribute to an album that has fans itching for more.
Standout Songs: "Mad Man," "Plain Jane," and "Olympian"
1. Cozy Tapes II: Too Cozy – A$AP Mob
The top spot goes to Cozy Tapes II: Too Cozy. Following the first volume of Cozy Tapes; Cozy Tapes I: Friends, I wasn't quite sure if it would live up to the hype of the first volume. The hype was met. With an ensemble of great talent including A$AP Rocky and A$AP Ferg, as well as an amazing list of features including Big Sean, Madeintyo and Playboy Carti, there's no reason why this album shouldn't top the list. With such a fluctuation of personality and style, Cozy Tapes II: Too Cozy shows how creative and unique the minds of A$AP Mob can be.
Standout Songs: "Please Shut Up," "Walk on Water" and "Frat Rules"

Ben Connor, Sports Editor
Ben Connor has been a staff writer for The Beachcomber since the fall of 2016. Ben has played varsity football, basketball and baseball, and has been...