"All-Star" Converse: Making History In 2009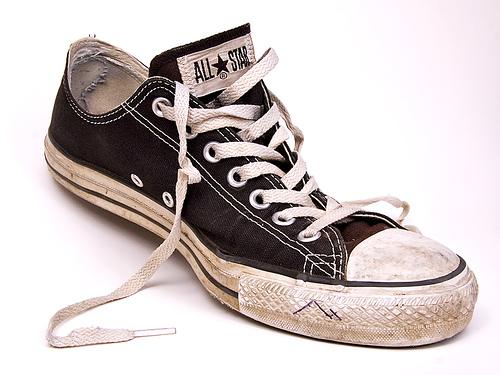 By Asha Clark, Staff Writer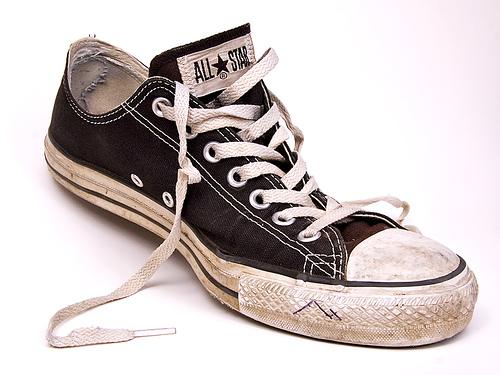 Back in 1908, when the Converse Rubber Shoe Company was established, no one could have predicted that Converse shoes would still be trendy in the 21st century.
They are seen anywhere and everywhere; on the feet of celebrities or on the feet of your best friend. Converse has become a common shoe with a rich history.
According to converse.com, Converse Rubber Co. was first founded in 1908 as one of the first sneaker factories known in America. They were the first company to create the basketball shoe in 1917, making the company the face of American basketball players. Throughout the years, the popularity of basketball increased and along with it the shoes' popularity increased.
But are the shoes more of a trend or more of a tradition? Junior Kaulin Hooper states that they are so buyable because they are "both trend and tradition." "They fit any style of clothing," and "They allow you to express yourself while providing a distinct look that cannot be copied." Converse shoes don't seem to be making a comeback. They seem to have never left.
In respect to Beachwood High School, Kaulin feels as though everyone seems to be wearing them. "Before it seemed like only guys were wearing them," he said. "This year more girls seem to be wearing them. They must be realizing there is a different everyday shoe besides Birkenstocks."
Although they are a long lasting custom, a Foot Locker associate from Mentor Mall appears to think otherwise. Selling about 100 pairs of the shoe on a monthly basis, Mentor Mall appears to be at the heart of this current influx. Alicia said she considers converse shoes more of a trend because of the high volume in which people buy them. "More kids are seeing their friends wearing them," she said. "They complete their outfit."
Whether this brand of shoes is more of a habit or a craze cannot be clearly determined. But whatever the reason for wearing them, they do not seem to be going anywhere anytime soon.
Leave a Comment